stark700
Cool future city image I've found. Wonder if it'll be true: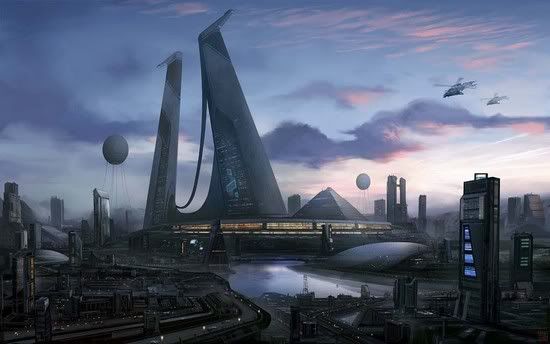 Seems too confusing


robot apocalypse for reaaaal
Spider3PO
I think some people are taking these videos too literal. This is a concept video that is focused more on showing what will be possible, not how it will be possible. The how, really doesn't matter. That's the beauty of a concept video, is it's just sci-fi mixed in with truth. The early iphone videos come to mind (before the first iphone was released, there was the concept video), when the product versus the onscreen concept vary.

Most of what is seen in the video is already possible. Via PC, tablet, and pocket pc phones (iphone and similar powerhouses). It's just our tech and software is a bit more primitive. That motion stuff in the beginning, not unlike Kinect for xbox 360 if you change the application of it and improve upon the software.

Will our translating software ever be that advance as what is shown in the Microsoft video? Yes. Will it happen by 2019? Who knows. It depends how good the software programmers are and what progress has been made already. I don't know what companies are undertaking such a task, but I think it's entirely possible to have it by 2019.

Will we be able to draw things in the air and have it appear? In hologram form, not anytime soon. On a screen, yes. I mean, we do stuff like this anyways with Kinect. Will it look as good? No. Not that it matters. The concept in that video might have just been symbolism for communicating through a tablet and drawing a picture with your finger while talking.

Skyscraper farms by 2019 as what the video implies? Who knows. Someday though. We'll have to. Relying on farms is not something big cities can do forever.

The other stuff seems like everyday fluff we could have today. The world is already more advanced then we ever really take much time to look outside our tiny boxed in lives. The base tech for all of this exists. The software already exists in some form or isn't that far away.

That's my two cents. I think the video is largely an allegory for future tech and software. You can disagree if you want. I just wanted to weigh in my views on the video.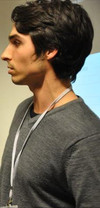 The future ain't what it used to be...
Lol I'd be like omg I just want to cook some bacon WHY ARE THERE SO MANY TOUCH SCREENS THAT FLOAT IN MIDAIR?!
I bet they watched RIN ~Daughters of Mnemosyne~ :
http://yangsteryu.deviantart.com/#/d57rmqh
Silverback1138
mystic17
wrote
:
I'm just being realistic sis.
It's not about which company does it, it's how they're going to accumulate the funds and how many years it really is going to take to have such technology. Personally, I see this happening in Japan first before the US.
I can see Microsoft as one of the few companies with the capability to pull this off. Honestly, this is one of those give or take 5 years. We don't know what these companies have in their current R&D. The problem with companies sometimes depends on the leadership. I read an article about how a company works if it's let by businessmen and engineers. You need to find a health balance between the two. I love watching videos like this though. Seeing someone's vision is always inspiring.
Kenthian
I can see it happening... I mean like laptops from just 3 years ago are almost crap now ._.

and *cough* that was probably overkill in some areas but I at least expect that to be in major companies or rich families by 2020. Maybe not to the scale that they projected but at least something like it.

I'm going to be a teacher by then in Japan so I'd want something like what they showed ;3 make it so much more epic lol. The only thing about that tablets/iphones/mini comps they showed that is differnt from what we have is a smoother interface and being able to visually transfer documents and data from one device to another... and having being clear.
It could happen I don't see it happening till later but one can hope, if anyone can do it its Microsoft.
sarahhhha
wrote
:
Lol I'd be like omg I just want to cook some bacon WHY ARE THERE SO MANY TOUCH SCREENS THAT FLOAT IN MIDAIR?!
Yeah, and if tables and walls are that complicated, I am afraid to think of the bathrooms...
You can build a brand new PC an it be outdated in just 5 years. Technology is advancing rapidly and these developers are really getting into brainstorming fantastical new ideas for current and new technology..

Anyone remember that vid on the front page, interacting with Miku? Take that and implement a GUI and you have basically the same thing as the interactive GUI in the neurolinkers in Accel World.

20 years ago computers were downsizing for home use, now they fit into things like smartphones and everyone and their brother seems to have one these days. Also, we were still playing Super Nintendo like it was the most awesome thing since sliced bread.