bemused_Bohemian
If anything it'll probably get knocked over by either Mike Siedel or Jim Cantori from the Weather Channel as they stand out in the wind shear in front of your yard televising how windy it is.
haha yea seriously though my fence was shoddily repaired by my dad after Gustav, but he used untreated wood so its all warped and messed up. There are also two maple trees in my front yard that are infested with wood and and are partially dead due to that.
Your grammar Nazi is no good here
NA NA NA NA NA NA NA NA HEY HEY HEY GOOODBYEEEEEEEEE NA NA NAAAAAA
Meow?, Said the cat

WOFF, said the dog

Bitch please, said the human then bitchslapped the dog.

"you're supposed to say FOR SPEZZ MAHREENS little dog"

FOR SPEZZ MARHEENS, the dog shouted.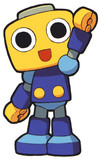 yesasia makes up the most retarded names for their clothing section. What grown women wants to buy some very cream and berry look at those prices cause clearly no kid can afford that. Your tailorin to grown adults srsly? peachy cream chic is that the best you can do.. be honest its a dress with a print and boyshorts.
MMMM... shake yer booteh, shake your booteh!
wanna fanta dont you wanna