Well, I guess it's what's in the MSG if it's bad for you. Like if it tells you that your dog died or something like that.
Queen Moderator
LainZero
It's used in a LOT of american foods for flavoring. And especially Chinese and Japanese foods.
And yep, it's been found in a couple studies it's bad for you.
It also is believed to be the cause behind many peoples reactions to eating chinese food. Stuff like headaches, cramps, dizziness.
ThePinkRanger


Pretty much this.

You might as well stop breathing while you're at it then, since there is so much pollution in the air it's gonna give you lung cancer/lung problems. And throw away your cell phone, since they're linking those to brain tumors.

Now if you'll excuse me, I'm gonna go eat my shitty orange chicken next to a microwave while talking on a cell phone. Fuck the police.
tarakelly
it is not good for you. but i smoke so i do not care
I know it gives me one heckuva bad headache. It does for my dad too.

Most Asian food restaurants I see have signs that say "MSG free," so I don't think I've ever eaten any from restaurant food. But that dried, shredded cuttlefish snack I love so much is practically crusted in it. I used to be able to eat it, but now if I eat just a little, WHAM, a headache hits me right in the middle of the forehead.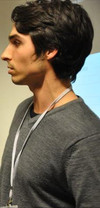 Apparently MSG is used in that Vietnamese soup, Pho.

So even if it was bad for me I'd still eat it. Too delicious.
Lunabell87
Where I go to get things like ramen, udon or terriyaki, the place doesn't use MSG.

I try to avoid it the best I can because after having something with MSG, I start feeling sick and get horrible headaches. My dad had to stop eating anything with MSG since it gave him problems with his heart, he kept feeling like he was going to have a heart attack and had to go the hospital a few times. He would only feel that way after eating something with MSG.