Did anyone take pics of their cards? *would love to see* : >
Breaking the ice! Here's what I did -
Envelope! Reeallyyy wish I had a big black marker. Instead I had to use a thin pen to fill in the konoha mark's black lines XD Just used black paper for the edge.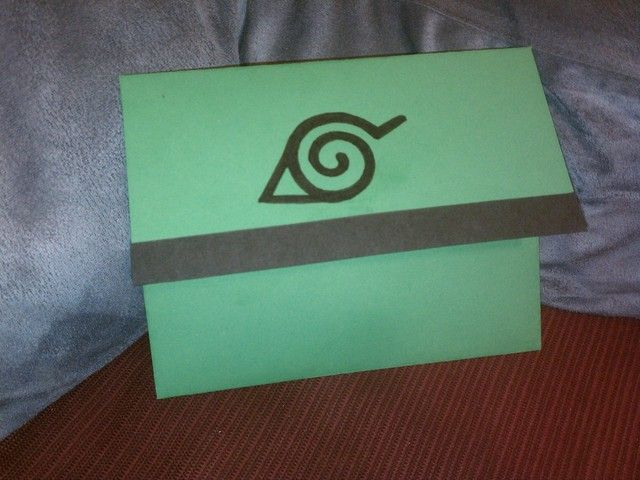 The cover, made with pen and colored pencil (and once again wishing for a big black marker for the swirl instead of a pen x.x). Birthday noodles ftw! Lots of cutting and measuring involved.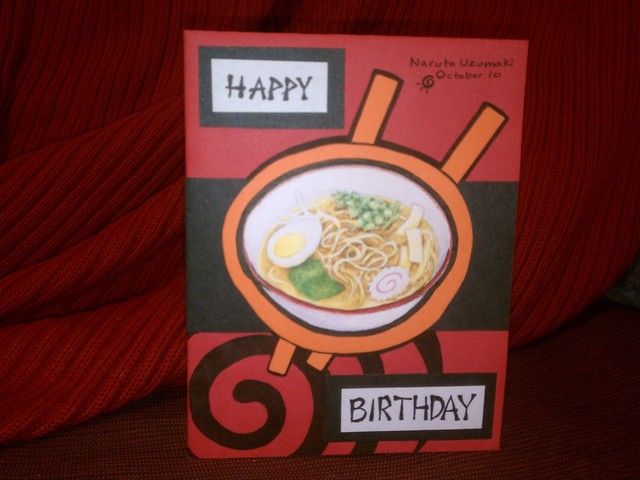 The inside! Which has a pop-up frog. I totally didn't sit there flapping the frogs mouth while singing cheesy songs after I made it. Nope, not at all. Though wish I had taken a lower angle pic 'cause you can't see the lil swirls under the frog : < Also made with colored pencils and pen.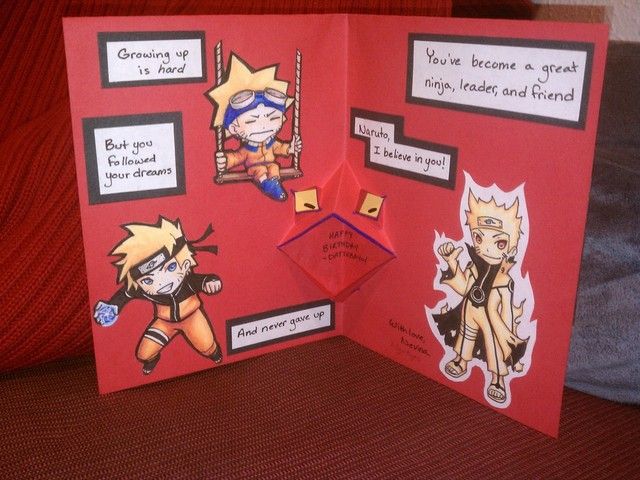 Le back side, made with.. lots of trial and error? XD It has an old school library-card style sleeve I made (the orange part) with a 'scroll' inside. 'Cause libraries store info, and it's a 'scroll', get it? *bricked*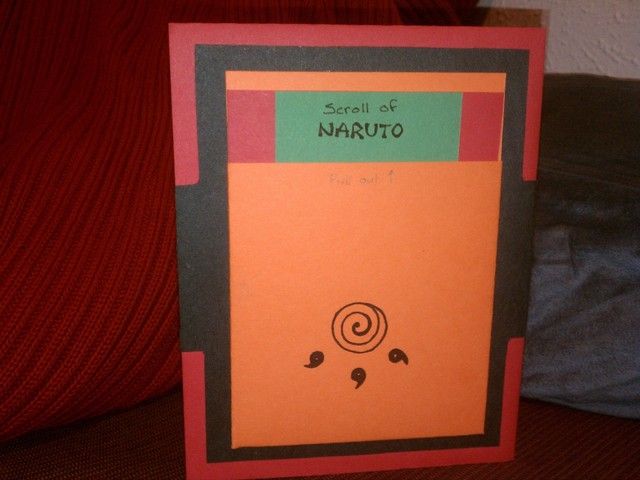 Pull out the scroll and flip it over