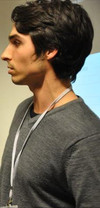 If Crunchyroll was a school, I suppose the moderators would be the faculty and us posters would be the students. That would make for one pretty fucked up school I have to admit. ;)
Point of this thread you ask? Remember the yearbooks and how people would be nominated for stuff like "Most Likely To Succeed" or "Most Accident-Prone?" Well, here in this thread, make up your own superlatives and nominate your fellow CR posters for them!
Let's start out with a few:
Most Likely To Hit You With A Wall Of Text:
AshRandom
Most Likely To Comfort A Female Poster:
marcel20
Moderator Most Likely To Lock Your Threads And Kill The Fun:
starry
Looking For An Anime Girlfriend:
eternalchaos4200
Coolest Avatar:
KazeNiNare
Best Tits:
crazyfirefly
Most Likely To Kick Your Ass IRL:
Rina-San
Potentially Crazy:
destinypi
Wise Sage:
bemused_Bohemian
Most Likely To Drink You Under The Table:
Watermelonheaven
Hottest Cosplayer:
SailorBee
Chillest Poster:
DangerousYams
Oooo I made the list, haha. Yes, I nominate Yams as well. And I nominate you and Yams for funniest poster/ Most likely to make you LOL. Lost my shit so many times reading both of your posts.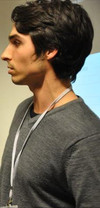 KazeNiNare
wrote
:
And I nominate you and Yams for funniest poster/ Most likely to make you LOL.
I thought you'd nominate me for
Person I Most Want To Perform A Double-Dutch Rudder With
. :(
But I'll let it slide, there's always next year's nominations.
Also:
Most Likely To Become A Docter:
Jdaimond
:)
kufirst
FALSE:
Wise Sage:
TheAncientOne
bemused_Bohemian
LOL...wow, thanks for the vote of confidence. I would've imagined myself a candidate for The Crazy One.

TheAncientOne is the all-knowledgeable source of anime when, where, whys.

Interestingly, I believe TheFinalWord or 1 of the other mods is more strict than starry. I owe starry kudos for finding a decent pic of Retro, my id hero from Dead Leaves, for the avi do over.

Learn to ignore kufirst. Something in the water affected his nervous system during his stint in the flyover state located to my left on a map.

Cheers, Winterfells, you have made my night, oops...day, an enjoyable one.
TheAncientOne will always be the wise sage on this site. >_< I can care less about the rest of the list yo.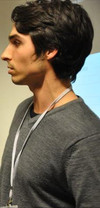 Most Likely To Care Less About The List, Yo:
mystic17
meygaera
QUICK GUYS, LET'S BAIL I HEARD STARRY'S ON THE WAY!
funnyginsan
Couldn't agree more
Actually,
Starry
is pretty tactful with her thread closings, it's just idiots don't know the rules.
APPROVED. Sign my cast too crazyfirefly?!
Ghost Moderator
AHTL
I want to make a snide comment about "Most Likely To Be Banned", but that would be rude.
For some reason I think TheAncientOne should just stay as he is. It would somehow feel wrong to have him as a moderator, though of course if he applied to become one I would be all for it.
Hey hey, TheAncientOne is & will always be the wise sage of this site.
Queen of Support
starry
Lol..what? Fine, I will lock this piece of shit right away. PERMABAN THE OP IN A SECOND.
Moderator most likely to work her ass off:
starry
Master of Forum Games:
bemused_Bohemian
Most entertaining troll:
underlock
(Yes Carbo, don't you dare to flame at me on Skype)
Crunchyroll Information Centre Head:
TheAncientOne
Crunchyroll Information Centre Assistant:
-Chris311-
Best mini mod:
deadpanditto
Favourite Poster:
DangerousYams
We should make a real "year book" somehow