I am human...that is the only race there is! Race is a man made thing to keep up humans apart!
I'm a slow runner, myself
White (Spanish/Portuguese/Galician), Black (West Africa), & native Caribbean Indian (Taino).......but I've been confused for Italian, Greek, and ....go figure, Filipino...
Luvreichan
wrote
:
magicuser360
wrote
:
Woah.

Many people on here don't know what RACE is.

The three main races are: Caucasian, Asian, and Negroid (yes, the last one is only the real name of the category, and it's not meant to be racist >_>)

Of course, Caucasian is especially further divided. Like, Indians would be qualified under "brown" Caucasian etc. They might BE from Asia, but their facial features are Caucasian, no matter the skin color.

If you are a mixed person, you will consider yourself bi-racial or say "mixed".

Japanese and Chinese are not races. Asian is.

German and French are not races. Caucasian is.

Jamaican and Nigerian are not races. Negroid (or African) is.

And skin color does NOT define race.

Of course, this is only if you want to get technical. At the end, we're all human.
Thank you I was wondering if anyone was catching on to this.
Lol, I wish people knew what they were talking about.
Luvreichan
magicuser360
Lol, I wish people knew what they were talking about.
As crazy Irish as can be..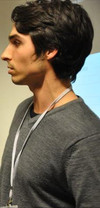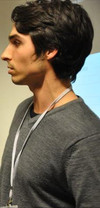 I wish I could be Asian.
"Race": Caucasian
Ethnicity: Polish