Actually, I love loli myself, I just find it extremely cute. I don't think there's anything wrong with it, and I've yet to hear a good argument against it. In fact, when I ask most people why they don't like it, they answer something like "it's pedo", which, in my opinion, is really ignorant considering these girls are not real. It's like saying that people who play shooters are serial murderers.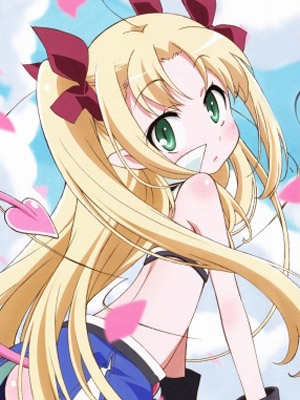 and I find nothing wrong with ecchi itself, but I do think there are times when it can inhibit a plot. For emample, I for one didn't really like
Freezing
because I felt like the ecchi portions of the show were annoyingly in the way of the plot, which i was really interested in.
Also, I think it's important for everyone to be open-minded about these things, I've seen allot of "I hate loli" or "ecchi sucks" etc. in this thread with no good explanation. If you are giving an opinion on anything, I'd like to know exactly WHY it is that you think what you do. Although, if you don't want to that's fine, it just means that I can't take your opinion seriously, since it's obviously unfounded; because it had its roots in fact, you'd be able to explain it.