jarrettkk
wrote
:
Actually, I love loli myself, I just find it extremely cute. I don't think there's anything wrong with it, and I've yet to hear a good argument against it. In fact, when I ask most people why they don't like it, they answer something like "it's pedo", which, in my opinion, is really ignorant considering these girls are not real. It's like saying that people who play shooters are serial murderers.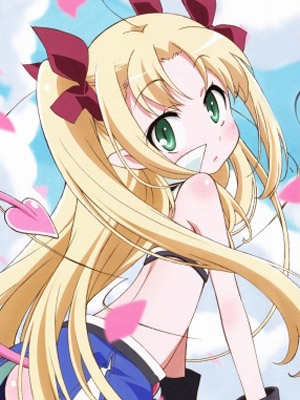 and I find nothing wrong with ecchi itself, but I do think there are times when it can inhibit a plot. For emample, I for one didn't really like
Freezing
because I felt like the ecchi portions of the show were annoyingly in the way of the plot, which i was really interested in.
Also, I think it's important for everyone to be open-minded about these things, I've seen allot of "I hate loli" or "ecchi sucks" etc. in this thread with no good explanation. If you are giving an opinion on anything, I'd like to know exactly WHY it is that you think what you do. Although, if you don't want to that's fine, it just means that I can't take your opinion seriously, since it's obviously unfounded; because it had its roots in fact, you'd be able to explain it.
It just doesn't click with the viewer.. that's the real reason why (They're just not into that genre). It's pretty much like hating Justin Bieber without a personal reason(like I do) or why we choose a certain genre of music over the other.. all about the preferences. It's just that most people (like I do) use the word "hate" even though they haven't tried or only prefers to stay away from it
Luvreichan
wrote
:
I'm picky when it comes to watching ecchi. I'll only watch the show if I can bear the fan service because the plot is good. So far I have tried to watch a loli series but I couldn't do it. I think Loli just is not in my preferences, maybe there is a series out there that I would like but I haven't found one yet, and thus my interest in Loli/Shotacon is zero.
I was just wondering why can't girls have ecchi or fan service? Why is fan service always full of panty shots, super cleavage, and other guy oriented/les/bi. What about us straight girls?
And don't tell me to go watch a Yaoi or Shounen ai it's not the same. I want boxer shots, and half naked men being all moe and crap. With a main
female
protagonist who isn't dense.
Lol don't take those last few sentences seriously please.
HERE YOU GO:
dude who's always naked
Moe Moe Maid Guy
I am.... ZAWARDO!!!!