saksiss
I was home schooled, but after a month it just slipped and I'd spend my days on the internet.
I admit, I miss the social life, but even without the education my old school could've provided me, I'm still pretty smart.
Keeping in touch with my old friends via Facebook, the way they talk (mostly grammar-wise) is at the level of a year 2 child. Very disappointing, but hey, where I lived, was mostly a druggie town.
depends if you are an introvert or extrovert.... if you are an introvert then chances are you will like homeschooling
Outsidebox
wrote
:
Just curious. Actually, no, I'm not, I just want to see how many of you will assume I have the social skills of a 4 year old. I prefer being homeschooled. Medical reasons, mostly.
(last thread about this I could find was from 09. I apologize if my thread-sleuth skills aren't up to par.)
~edited your title
-final
Whatever works to keep a person from being an uneducated individual. There are practically 0 work options for those without even a basic level of schooling so homeschooling is truly better than nothing at all in my mind. Conversely, I think it'd be kind of lonesome to never mingle with other kids outside of the family.
Hyperion-XIC
I wouldn't do that to my kid. The way I see it is without extensive social interaction he won't function well in normal society. I have seen this first hand.
homeschooling seems pretty great. i hate the society around me, so i wouldn't mind not being able to see friends every day.
Hey I was home schooled, so here's my take on the subject.

Like anything else in life, if you want something, you take it, earn it, learn it or do it. Education is the same way. If you and your parents really want you to succeed at education, Then you will. As for having a piece of paper that proves your intelligence, There are many options. What we did in my family was by books from a private school and I would do the work and send them back to be graded. When I graduated high school, I had a diploma accredited by the state of Florida.
Moving on to the subject of social interaction and making friends, I will agree that most home schooled people are decidedly shy. But having been in relative solitude for most of your life you have had time to look at yourself and really decide who you want to be.
Lastly, being knowledgeable about the world and diversity, is merely a click away. There is so much to immerse yourself in on the internet, including crunchyroll, There's no reason a home schooled child should be any more naive about the world.
I knew a girl who got home schooled, she had said it was the worst for her because now that she has a job she doesn't really interact with people properly and she's really awkward around others. I wouldn't recommend it for people, because if you're not used to being surrounded by strangers and people you aren't really close to, you're going to have a difficult time getting back into the real world.
BIG note: This is a long post. If you have interest in a homeschooler's opinion on the biggest myth of homeschooling, read on.
If not, then move along... or maybe read it anyway?

So, I've been there. I was homeschooled for a good point in my life (mostly the middle adolescent years), then I went back into the public system and now I'm in college, so I think I'm pretty aware of they myths vs reality of homeschooling.

So here it is, the biggest stereotype -- Homeschoolers are all a bunch of socially retarded, awkward, shut-ins who would stick out among a bunch of public school kids. And as most smart people know, most stereotypes are an ounce of truth smothered in a pound of bullshit.

The reality is this: being homeschooled does make you lose some opportunities to make friends, and you might not come out of it as the most popular guy (or gal) around, but unless you were locked in your room since kindergarten, it does not make you socially retarded.
Most likely, if you do happen to meet a socially retarded homeschooler, that person probably became homeschooled because they were socially retarded to begin with.

You might ask, "but how does that explain all those homeschoolers who are shy, or don't have many friends?"

Well, this is where the actual truth (for me, at least) shows its face. You see, when you are in a public school, a large percentage of the people around you (students, teachers, faculty, etc.) are basically assclowns, or at least you might feel that way (I know I did). It's true, you get used to them, and your tolerance builds up over your public school career -- but then you end up with friends that you don't really like, and might wonder to yourself one day "why do I hang out with these douchebags?" (I've been having this experience since elementary school).

So where does homeschooling come into place? Well, during my years of being homeschooled, I learned to live life the way I wanted to, with the people I wanted to (or at least as much as one can choose when you're a kid). If that meant that as an introvert I tried not to surround myself with too many people, then that was fine with me. Unfortunately though, this experience decreases your immune system. No, not your health immune system (I actually get sick a lot less than most people I know), but your people immune system, i.e. how well you can tolerate other people's bullshit.

I don't think I have to go into too much into detail to make this point. If you are currently in public school, and there's some teacher, student, school policy, social group, popular fad, or basically anything in your school that just pisses you the hell off, just remember -- the homeschooler doesn't have to deal with it.

So, to conclude my rambling, when the homeschooler does become acquainted with the "public" world (I say this loosely because homeschoolers do go out in public; they basically do everything you do except go to your school), they are often more picky about who they want to hang out with. They know they can be comfortable on their own (or with whatever friends they already have), so they're not in desperate need to be friends with someone who might not really be compatible with them. Therefore, homeschoolers come off as more shy and reserved, but in reality they are just more selective.

And one final note -- to people who think homeschoolers stick out in a public school crowd, this is quite untrue. When I was back in a public school environment, unless I explicitly stated I had been homeschooled, no one ever knew. There was nothing that stood out that labeled me as a "weird homeschooler". If anything, I often was the one thinking they were weird.
Yep, everything about that seemed spot on. I am shy, but I'm not completely devoid of social skills. In fact, I seem to fit in well among the people I know. I am more selective, as you said.

Regarding the fads, do you know how great it is not having to deal with "swag", and related trends? It's great. And as a selective person, I'd prefer not to talk to people with "swag". Haha.

But really, everythinf you said was spot-on.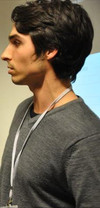 Outsidebox
wrote
:
I live in a very, very rural town. Apparently, everyone who's the slightest bit different is treated awfully, and that checks up with the bullying I remember in Kindergarten. I'm not going to broaden my mind with people like that. My school is a sports school. I was never a sports person.
I'm fine with not knowing anyone (outside of the internet) until I'm in college, where people will hopefully have matured.
That sounds rough, and something I wouldn't really be able to relate to. All my life I've lived in a large urban setting, city guy - I wouldn't be able to wrap my mind about what it would be like to grow up in a small, rural town.
Probably the best bet for you would be to move out of there as soon as you can, whether it's finding a job in a city, or going off to college in a city.