A girl is a like a cancer. Slowly killing men from the inside. Even when removing them is a hard painful process.
Kira0309
girls = true rulers of the world
ChaosGuardian
Girls are like fish.
Some are tasty and other (even if they look delicious) taste like mud.
Nozferi
wrote
:
Watermelonheaven
wrote
:
Girls are human beings who have a certain set of physiological differences that make them distinct from boys.
Or I could be totally wrong and we might be from another planet.
If you're from another planet, does that make it an invasion?
More like an interracial mingling if it is. Or, actually, yeah. I guess it's an invasion.
"
What is a girl?
"
A dude that has boobs and a vagina instead of a penis.
a girl is a girl that is a boy before a boy was a boy i just said what a boy was


a girls a girl that stays a girl


body parts only thing that's diffident and oestrogen which is higher in a female than a male
Dude, first you gotta promise you won't tell this info to ANYONE.
Okay, I've been doing some research for the past 10 years. I've dug pretty deep into this. Girls...they aren't who they say they are.
They want to make us believe that they are just humans of the opposite gender. However, that's far from the truth.
You see, 5 years ago I came across some documents that claimed that females came from a planet called "Xunfais". They aren't exactly aliens. You see, they are beings that will on 28th July 2043 spread a toxic gas that will eradicate us men from the planet. They will have all our information, technology, and everything else that is useful to them. I have uncovered their plans to leave the planet on 1st August 2043.
We don't know each other. We didn't have this conversation. Got it?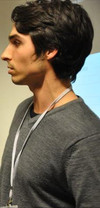 I'm more interested in finding out what a "gurl" is.
Haha that's so funny xd. So relatable