Pokemon is a serious show!
chele1
it will be cool if it was a serious anime.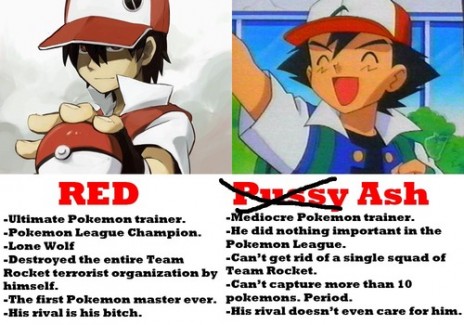 TlatoaniItzcoatl
that'd be great. I wish they would just let them age a little. maybe he's sixteen all of a sudden. then I'd start watching again. of course he'd have to go back to the kanto and jotoh regions cause I know nothing about the other ones.
It would gain an older audience and would be more popular.
I believe in the manga Kingler (acutally) cut off a Charazards head. There are some implications of mature themes in pokemon but overall the anime is just simply for children. I mean when pokemon faint they get @.@ eyes.
Ofcourse i will more be interested to watch it.
Remaking Pokemon more serious would be the best thing they could do, seeing as everyone who grew up with the original Pokemon series is older now, another Pokemon aimed at the original, older audience would be bliss.

They can keep the usual for the little kids, but one aimed for us... oh my god that would be perfect
One Punch Mod
lorreen
To keep the Forums tidy, closing threads that have been inactive for six months or more.
locked and closed