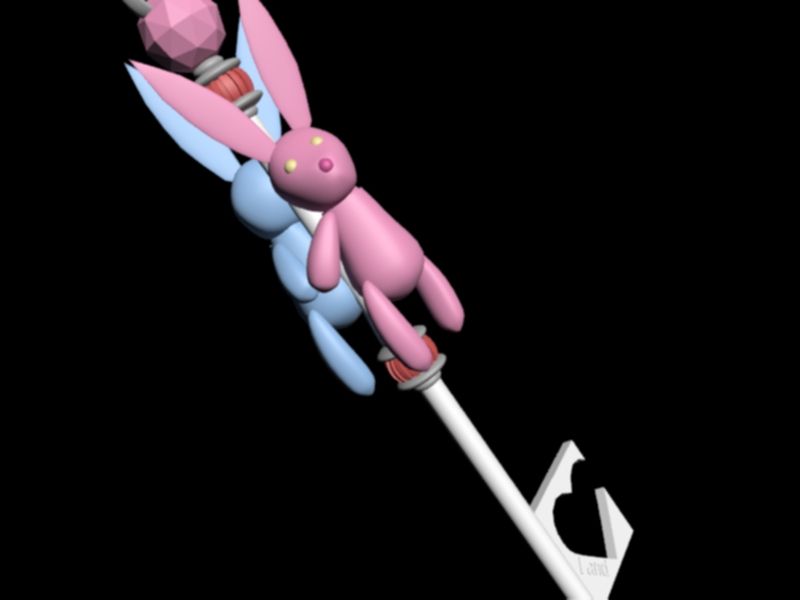 (3D model of my keychain design)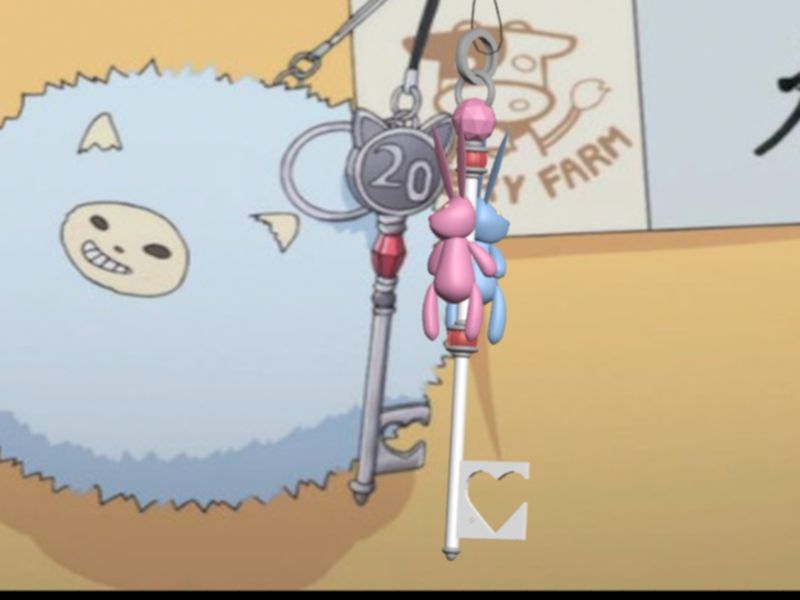 (The 3D model with a picture of Mei's pocket with both the keychain in the show and my 3D model)
For my keychain design I chose to base it after episode 5 and the relationship between Mei and Yamato.
The bunny design is based on Nagi, Yamato's little sister's stuffed bunny Yamato #2. The two bunnies are holding each others hands while awkwardly being placed parallel to each other showing the awkward feelings and situations that occur between Mei and Yamato while also showing the closeness between the two characters. The heads of each bunny are tilted down and facing away from each other which is to show the distance that there is between the two, but they are also facing towards each other showing their longing for each other and only looking at each other.
I chose episode 5 because it is one of my favorite episodes that gets away from the drama of the show and allows Mei to bond with Nagi who is feeling the way Mei had always felt and allows Mei to share with Nagi her feelings about Yamato and how he has allowed her to grow.