I don't have a pic of my first car, but it was a 1962 Vw Ragtop.
Then I had a 1990 Ford Bronco II
then its transmission blew up and I didn't have a car and was just using my dad's truck
Then I moved back to AZ and got this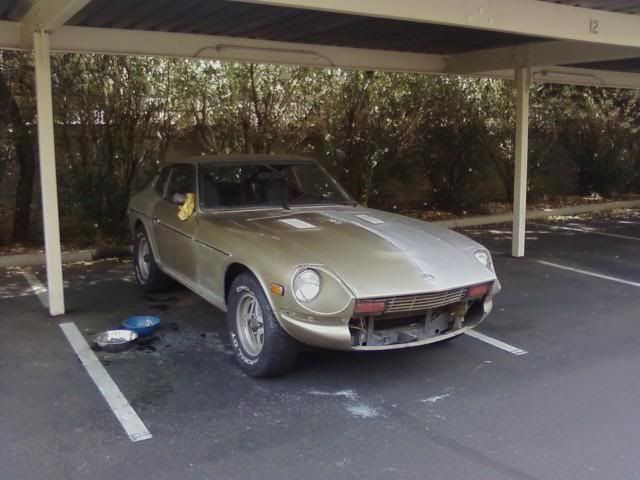 1978 Datsun 280z (in the middle of wetsanding the paint because of all the oxidation)
Had to give it up because I needed a car with more than 2 seats.
Traded it to my GF's uncle for his 90 something buick regal. It blew up its engine, so I junked it and...
Now I have this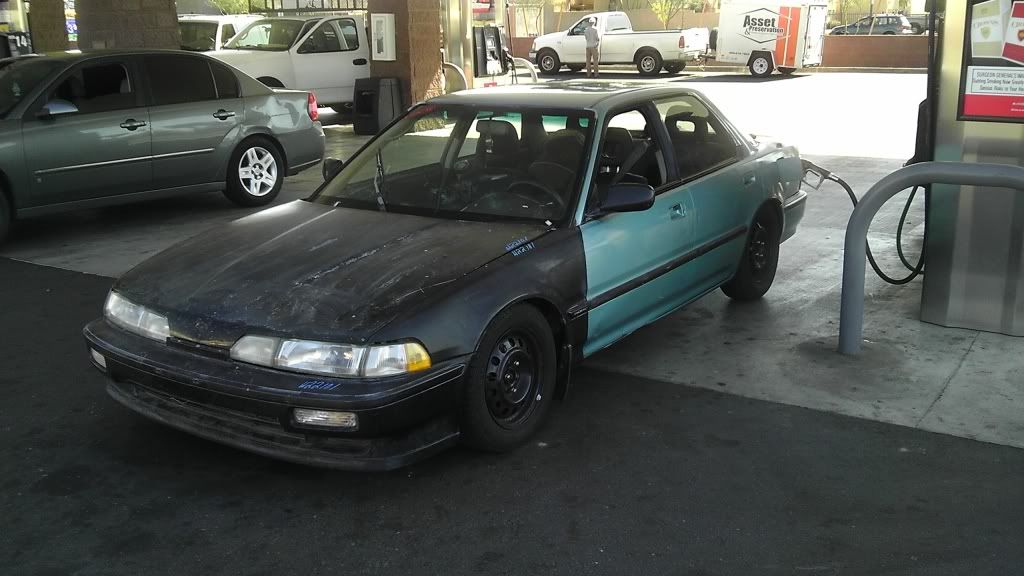 1990 Acura Integra (DB1)
So far in the past 1 1/2 years I have...
Blown up the engine
Burned out the clutch (that was trash when I bought the car)
Replaced the blown up engine for a good one.
Blew up the transmission that was in the car when I bought it
Blew up the transmission that I replaced
Replaced said blown up transmission (transmission #3 now)
Swapped the head for a built head I bought because mine had bad valve seals
Blew up the engine that I bought that was rebuilt (with 25k on it at time of engine failure) Engine blew because it over reved and spun its bearings
Now its sitting, with a dead engine under the hood, and a good engine where the passanger seat should be. I'm currently taking it apart, and replacing the piston and rods with forged pieces, installing a GSR engine girdle, and arp main studs.
Should be in the car by next month.