creepy

who's your daddy << still creep's me out
I know it's a sterotypical word to say while your trying to "spice things up" but I'd have to agree it is somewhat unsual to say since it is outdated.
EEEEEEEEEWWWWWWWWW
GROSS
CREEPY
I had no idea people said this.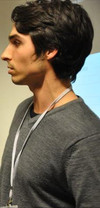 It makes me think of the Usher song.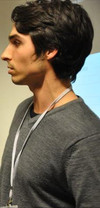 Back to the topic, I've been called "daddy" in an intimate setting before, and I didn't find it appealing, but neither did I find it disgusting either.

If you think about it, similar affectionate terms like "hot mama" or "baby" could be construed as weird to, but just like "daddy," it's not meant to be literal.

Just strange colloquial terms people like to throw around.

I've noticed young, bubbly women with men who are older than them by more than 5 years tend to like to throw the word "daddy" around more often than women who are more subdued and date men their own age.
Thats just very unpleasant.. I wouldnt want to think of my dad at a momemt like that. Lol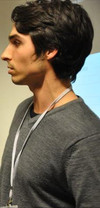 I think it would be awesome if my girlfriend called me "sir."

Or "captain."


wrote
:
I had one that called me big brother. Now THAT was odd.
That's pretty gross.
But how would you feel if she said it in Japanese? o.O
"ONII-CHAAAAN!"
LMFAO .. no, hell fukn no.
But I make my lover call me queen mama.
The only girls I know personally who do this are really into BDSM, though that's totally fine. Personally it'd be a turn off, mostly because I just don't associate parental terms with sex in a positive way.
If my lover every called me this she would make me feeling two things: old or I reminded her of her father. Both those things just would feel awkward to me.
Chronomana
Most girls these days dont have daddies, so of course they would feel an urge to call the strong male figure that is now in their life 'daddy'.
However. I will not be compared to any woman's daddy. As their man I am beyond that. I am KINGDADDY. They call me kingdaddy, bossdaddy, pimpdaddy, bigdaddy, gimpdaddy. Maybe not the last one, but you get the point.