I went to the Olympics, on the last day and a lot of people were talking about a false flag attack on Big Ben, I was kind of more caring about wanting a fanta fruit twist.
AruarianDance
wrote
:
chase6565
wrote
:
Coming from the guy who thinks Sandy Hook shooting was planned by the Gov.?
You know Vietnam, the Iraq war and the whole so called "war on terror" and several other terrorist factions and events were orchestrated and pre planned or started based on a lie for economic purposes and to remove civil liberties and strengthen the grip the ruling class have on you right? I mean, these people don't have a conscience, I wouldn't rule it out.
I see your point there bud. I completely can see where America went into a war with 'different intentions' than the reason they gave. But I could never believe Sandy Hook was set up. I'm just not that cynical. However, concerning groups like the CIA and what they do there are some very nasty things that have gone on dealing with the U.S.
Yes there have been grand organizations to deceive and enslave the general population for a multitude of reasons for thousands of years. Yes they've gained a stronger and stronger hold over our lives as time has gone on causing more and more suffering in and ignorance in the world. However, most of these have been falling apart recently. They've been losing their grasp on the control they've had and most have started fighting amongst themselves for whatever power they can keep. This is because as a collective, we've grown tired of the darkness in the world and have started seeking and hoping for more. This lead to a critical shift in the collective consciousness where we are now moving quickly back towards the light and spiritual understanding.

Time moves in cycles of light and dark, of ignorance and illumination. Change and evolution is constant. We must experience lack to appreciate abundance. Such is the divine play. It is beyond beautiful for those who have the eyes to see and truthfully, somewhere inside we all see this, we all know. We're all omnipotent, omniscient and so on. We just have pulled illusion over our eyes so that we can experience all the diversity of creation and have the joy of finding the truth all over again.
pandrasb
I think Statue of liberty and the profit of war
I think Tony Stark, Secret invasion and Marvel Universe.
a619ko
wrote
:
When
Illuminati
comes up, first thing that pops-up to my mind..
-Alex Jones.
-One World Order (New world order)
-Secret government (shadow government)
-We're all screwed. (There is NO use fighting it.)
-Blue/Red pill.
-End of Days.
-Constitution. (My guns.)
Your mind pops up some interesting things indeed.
moneygrip3030
Stop listening to shitty hip hop and urban legends. There's no such thing and frankly it's insulting to the intelligent person....
uncoveror
The Bavarian Illuminati were a society that existed briefly in the 18th century. Conspiracy theorists think they still exist, and blame them for everything under the sun. They are often confused with the Freemasons, the Knights Templar other groups conspiracy theorists rant about. Here is a simple lunatic's ravings free Wikipedia article about them. http://en.wikipedia.org/wiki/Illuminati
moonhawk81
Personally, I think the Illuminati should get a guest spot on Maoyu--it just feels right. . .
mamertine
I'm very comfortable saying that the Illuminati, as a secret organization that secretly controls all of the major governments, does not exist.

If it does exist, I don't mind as it has brought peace and prosperity to the USA and most of the industrialized world over the past 60 years.

The Bilderbergs do exist and they are the closest thing to the Illuminati, but they're not scheming on how to take over the world, their goal is to keep another Hitler from coming to power, and I for one am down with that goal.
Why does everyone keep saying la li lu le lo?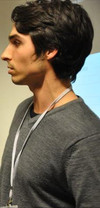 The "Illuminati" is simply a conspiracy theorist's fairy tale. The closest thing to it is that cabal of CEOs and inheritors that hold most of the world's money, and they only want more money.