that would be LANTIS of magic knight rayearth :)
he is simply peerrrrrrrrrrrrrrrrrfect
Quarlo
For me it would be
Manami Tamura
from Oreimo. I'm a sucker for the childhood friend character.
Kittychi75
Oh man, I'd have quite a few:
Lalouch of Code Geass--recently saw that, fell in love...
Suzaku of Code Geass
Edward Elric of FMA--I can get over the height!
L of Death Note--love his love of sweets!
Itachi and Naruto and Sasuke of Naruto--oh! And Gaara, too!!
Either Fuwa Sho
Spoiler Alert! Click to show or hide
Or Sesshomaru
Spoiler Alert! Click to show or hide
Or Genjo Sanzo (if only he could marry)..
Spoiler Alert! Click to show or hide
Obviously, they're all gorgeous.. But I chose them more for their personalities. I'm sure we'd get along VERY well..
Kagura Mikazuchi
Spoiler Alert! Click to show or hide
I would have to say grey from fairy tail. he as alot of sex appeal and his peronality is very compatiable with mine.
Djinn16
Tony Tony Chopper
not only is he the most badass and manly character in almost any anime, he also has that cute charm that isnt really found in most women or men these days. one can only dream of what a night alone with someone as suave as tony tony chopper would be like
alacran12
i would say lucy from fairy tail she is just to hot and cute , i lover her randomness and expressions or i would also take boa hancock from one piece she is lovely and sexy as fuck,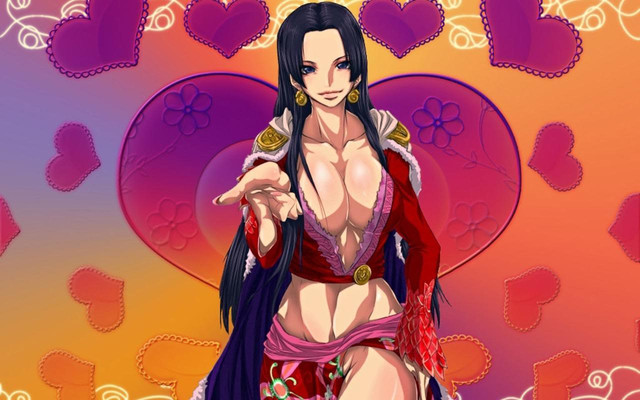 G92
If I could marry an anime female it would be Eclair from kiddy Grade she's cute and a little sassy.
kriaza
I would have to say for sure.. Fate from Nanoha...
She sweet... amazeing.. beautiful and funny. There would be no dulling moment with her around!
Oh god.. I want to marry her sooooo bad..
Female: Celty Sturluson from Durarara!!
Male: Firo Prochainezo from Baccano!
BlueOni
I have so many in mind, but I'm going to go ahead and narrow it down to three. In order from strongest interest to weakest:

1. Lt. Riza Hawkeye (Fullmetal Alchemist)
2. Lucrezia Noin (Gundam Wing)
3. Capt. Tashigi (One Piece)

The rationale behind my top three is fairly straightforward: if I were to be married to someone, they'd have to be someone I could deeply respect and from whom I could expect passionate devotion.

Lt. Hawkeye has my utmost respect thanks to her determination, incredible skill, and strength of character. But equally important is her dedication to the one she cares about most. If I were to find myself as that person, I would know that not only would I have a strong, determined, composed, and capable partner, but I'd also have a devoted one. She could expect the same level of devotion from me in turn, and I'd work hard every day to be worthy of that devotion. I'd work hard every day for her respect.

If I couldn't have Lt. Hawkeye as my partner, I would still mark myself lucky if I were able to be her friend. Really, I'd be honored even just for being her subordinate. She's absolutely amazing, and I'd follow her into Hell itself.