☆*:.。.Our Maid's List.。.:*☆
☆*:.。.Please choose your favorite maids from here<3.。.:*☆
☆*:.。.Picture.。.:*☆
☆*:.。.Name.。.:*☆ Misuki-chan

☆*:.。.Age.。.:*☆ 16

☆*:.。.Personality.。.:*☆ Kind, Sweet, Shy, Fun
☆*:.。.Pic.。.:*☆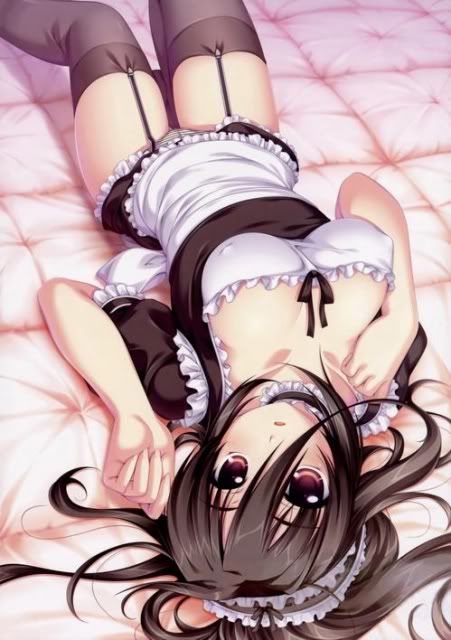 ☆*:.。.Name.。.:*☆ Moe

☆*:.。.Age.。.:*☆ 21

☆*:.。.Personality.。.:*☆ Shy, Playful
Dang. I can't really deside, cause I love both Misuki-chan and Moe-chan. They're both sweet, kind, sexy, cute, and adorible. X3 <3
ChaoticShadowZero
wrote
:
Dang. I can't really deside, cause I love both Misuki-chan and Moe-chan. They're both sweet, kind, sexy, cute, and adorible. X3 <3
Lol
oh edrosik.. this list just the two of them..(misuki and moe) but moe is not on crunchyroll anymore.. i dont see her username in cr
but i pick misuki-chan she's my favorite X3
Name: Tino-chan
Age:16
Personality: fun,kind,clumsy,sweet
Pic:
Master
☆*:.。.Name.。.:*☆ akira or azusa-chan

☆*:.。.Age.。.:*☆ 15

☆*:.。.Personality.。.:* kind, sweet, slightly hot-headed at times, clumsy, shy
hello i would like you as a maid (:
who? azusa-chan?or misuki-san?
Name: Mitsuki Nanako
Age: 19
Personality: Kind, polite, sweet, clumsy, ditzy, compassionate.