moneygrip3030
I was wondering if any CR members reside in Denmark, specifically Copenhagen. I'm seriously considered moving there from the states and would appreciate any insight into the culture, cost of living, etc...
Banned
I don't know anything about Denmark.

Wikipedia, or Crunchyroll..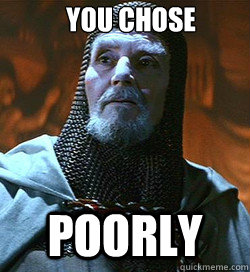 Jokes aside, I know that Denmark is a constitutional monarchy, they speak Danish, and their crown princess is from Australia (It got plenty of coverage here). They seem like a modern people with a lot history, and I think you would certain feel like you are in Europe when in Denmark.
I dont live there, but i have been there plenty of times. First of all the prices. Scandinavia countries will always been expensive. Next we have the culture. Just like any other place you will find douchebags, but from my experience there are mostly kind people from different nationalities. Overall it seems like a nice place to live, but my knowledge of it is still lacking.
Banned
Something is rotten in Denmark.
Cold country, lots of hot girls, they can speak English pretty okay in Copenhagen as well. Pretty decent place to land a job if you're English since loads of tourists visit that capital and the Chocolate is delicious.
Bearbudah
I'm Danish and I have lived several years in Copenhagen.

Most Danes are very fond of drinking (on weekends) and complaining about petty things, but mostly because we are living in such a safe country with a goverment that's a bit too willing to help its people sometimes, which has resulted in a lot of security measures around everything. Very rich on paperwork, but I guess that isn't too much of a stretch from your own goverment.

Most of the people whom migrates here are immigrants from the middle-east which has made Denmark a multi-cultural country unlike what most people will tell you.

Copenhagen is an expensive city to live in.

1 $ would approximately give you 5 Danish kroners
To put things in perspective, a pack of smokes would cost you 42 KR
A standard room will you cost you anything between 2,500 to 5000 kr which is about 450-900. Some places, internet's a standard inclusive.


Like almost the rest of the world, we are in an economic crisis and jobs are few, and the ones without are many.
I hope it helps a bit, you can contact me for more infomation, I might have some answers.




My favorite Scandinavian country, have always enjoyed the natives. The countryside has declined over the years due to the overabundance of windmills. And English is spoken by a good number of people within the cities.
moneygrip3030
I'm pretty set on giving it a try in a few months as I have really good friend over there. Also it appears that IT professionals can make a killing so we'll see how it pans out...
Sailor Candy Moderator
alexwithcandy
Closed due to lack of activity. It's been 8 months since the last reply.