Shanatanlove
wrote
:
hmm... number 1--- some fans get pissed off when the moe girl ends up kissing some kind of useless guy
number 2--- its kind of awkward...think Campione, light novel kiss=good, anime= weird
number 3-- Its a pain to animate
Number one... The stay away from my waifu syndrome?
Number two, what are these weird Campione kisses you mentioned?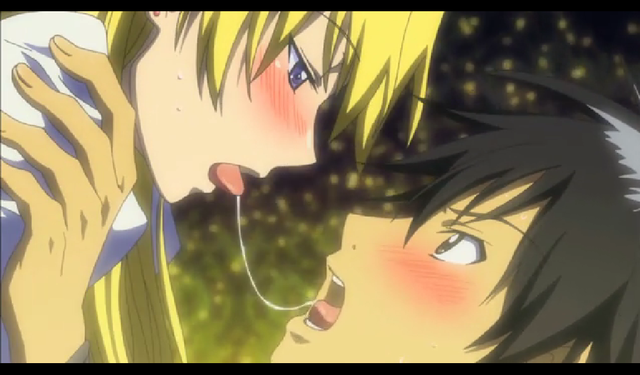 Oh, yeah, those...
Number three, seems like it isn't that hard...