Spoiler Alert! Click to show or hide
I am excited for the Catching Fire! I actually put the first movie on hold for a while, but decided to watch it a couple of weeks ago and I actually quite like it. To me, I felt the ending to be quite rushed though, but anyways cannot wait for Catching Fire.
Jennifer Lawrence is a good actress and I've seen her in movies before The Hunger Games. She's growing onto me though. Although I still can't quite grasp her playing Mystique in X-men: First Class.
This outfit when they were at the tribute parade ceremony, just didn't cut it for me. Like (not to be disrespectful and hateful), but this outfit did not cut it for me with her wearing it. It just doesn't. Maybe someone else can wear it that will match: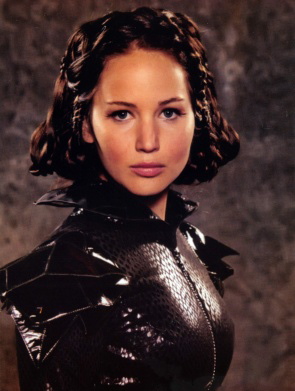 Maybe it is just me, but I do understand what you are pointing out that she is quite a bad choice to play Katniss.