jamesistewart
Breakfast? what is this Breakfast?
but really I like just about anything for breakfast have Chinese food sometimes but most of the time I would eat a Cheese and Ham Toastie.
As long as it's loaded with greasy protein, I'm gold. Maybe not always greasy, but there has to be some fat in it.

I do tend to favor steak. But that's like for every meal. Steak or Japanese food. Those two choices work for every meal for the rest of my life.

Black coffee has reached the point where drinking it is as natural as breathing. It doesn't even need to be said and I only notice when I DON'T have it.
scramble egg/ 2 sausge endless bacon orange choice and waffles
Fish, curry or a omelette.
I still love a bowl of Cocopops!
MrHalligan
All glory to the true ruler.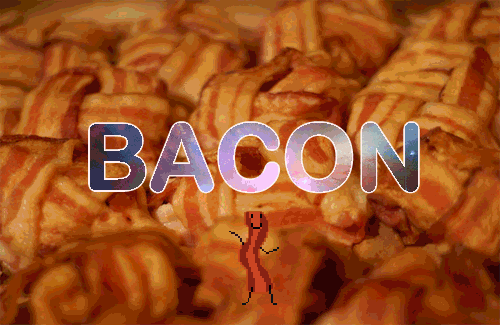 Cereal. Yea I know. I'm living the wild life.
bastet666
bacon. maybe an over easy egg on the side but mostly a huge plate of delicious bacon!
Coffee, Coffee, and Coffee
stainedblood
Eggwrap, waffles, and human souls. c:
Yellow squash/zucchini, scallion, yellow onion, and mushroom pajeon with a sauce made from toasted sesame oil, diced onions, apple cider vinegar, sugar, and soy sauce. It's a very rare treat of mine, though.

Edit: Oh, and one of my randomly put together smoothies. Other than the milk and Greek yogurt, the fruit and whatnot that I put in it is dependent upon whatever I have on hand.
with coffee mix with cold milk. YUM!!!
French toast, pancakes with chocolate chips, and a mountain of bacon drizzled with maple syrup...

Now I'm very hungry