ism3rd
wrote
:
Some Japanese people, cooking breakfast.
White rice + Miso Soup + Bake Fish + pickles is normal.
Or people go to restaurant.
Like this > http://www.sukiya.jp/menu/in/morning/502000/index.html
This is only from $4.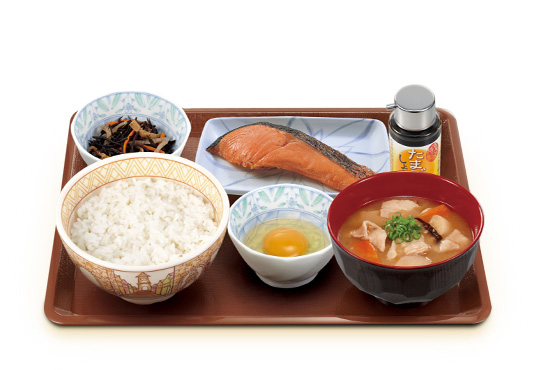 Wow, that's quite a different breakfast than what I think most people have here in the U.S.
And that egg in the pic looks raw, is that normally how u eat them?
I don't speak for all Americans, lol, but I think the typical breakfast for us would be something like (cooked) eggs
, bacon, toast, cereal, orange juice, coffee, bagel, & maybe pancakes. Obviously not all of this at the same time, but usually some kind of combination of them.