Think about it, pink is a close second for me, and an even closer third is blue.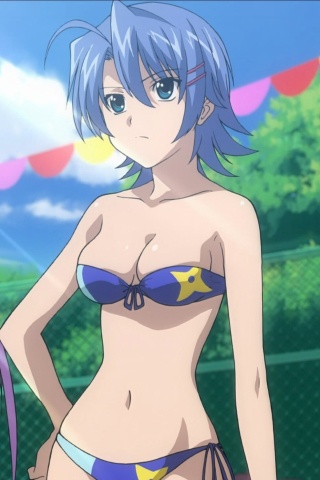 blue attracts my eyes
can't exclude blondes though
rcsatcrunchyroll
*grunts*

Redheads. ... Minus Asuka.
maffayoo
RED I HAVE A FETISH FOR REDHEADS
theYchromosome
Nothing in the data suggest I have a preference. My favorites are all over the place. That said, I'd probably guess blue or dark red/brown.
Dragneel343
I don't really know. Mine is also everywhere. I guess I would have to pick purple...
Silver haired characters, blondes (not yellow haired), & long brown hair like Ookami-san.
Kuro Hime hair is fine too.
Red eyes will always have a special place for me. As for hair colors, I like most of em.
White/Silver hair - red eyes,
Blue hair - red/purple eyes,
Purple hair - blue eyes,
Brown hair - red/brown eyes.
For me i would say long black hair and long red hair it's a beautiful sight
Just more beauty of black and red hair
I don't really watch anime with characters with abnormal coloured hair much. I tend to stick to the more adult and realistic looking anime which I was brough up on.

Sure I watch Naruto and One Piece and a couple of other mainstream anime where Sakura has pink hair and ironically I hate her character, but generally most of the things I watch people have natural eye and hair colour unless it was blatantly died, like in a lot of the old cyber punk stuff.
Anyone but the pink monsters.
I love darker hair though...Specially raven black