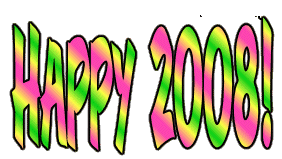 ~*~UP COMING DRAMAS FOR 2008~*~
Before and After Plastic Surgery Clinic:
2008-Jan-06 to 2008
Han Geon Soo is the young clinic owner who tries to protect his clinic from being taken over by loan sharks. He tries his best to save the clinic when uncollected loans are passed on to him after his father's sudden death. Choi Yong Woo is a talented doctor who joins the clinic to return his thanks to Geon Soo's father. Yong Woo is someone that often gets into arguments with patients who want to undergo unnecessary plastic surgery. Yoon Ki Nam is the nurse who forms a love triangle between the two men. Yoon Seo Jin is the manager who obtained her perfect beauty through plastic surgery.
Gourmet:
2008-Apr
Sung Chan is a talented cook. He peddles food from his truck all over the country to discover the best and precious traditional Korean cuisines.
Hong Gil Dong:
2008-Jan-02 to 2008-Mar
(Comedy) Hong Gil Dong is the son of a minister. Gil Dong practiced Taoist magic at a young age. His family feared his powers so they planned to have him assassinated. But Gil Dong escaped and decided to become a bandit leader. Gil Dong robbed from the corrupt officials and gave the money to the poor citizens. This drama takes place during the Joseon period.
Iljimae:
2008-Apr
Set during the Joseon Dynasty, Iljimae acts as a useless gangster in the marketplace by day but at night he is a chivalrous robber who robs corrupt government officials to give to the poor. After each robbery he leaves behind a wooden branch from a plum tree at the site of the robbery to take responsibility for the robbery. Bong Soon is a hilarious girl with good martial art skills and lives as a swindler. She only loves Iljimae and sacrifices her whole life for him. Eun Chan is a doctor's daughter and is good in nature and usually helps miserable people. She meets Iljimae once by chance, and their sweet love story begins. However, her love puts Iljimae in a dangerous situation because an Imperial Guard also loves her.