VorlessDarkChaos
wrote
:
I am the one who has taken picture of that strange looking bug. I found it on the sidewalk dead,so I pick it up with a stick and took its picture.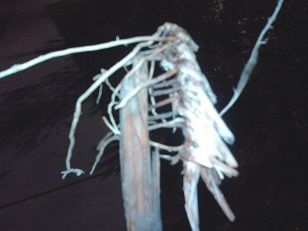 I think that's a Pokemon.
heyitsthatguy
wrote
:
And this bug in my garage. This bug was roughly the size of a clothespin or a usb flash drive.
Bro, wtf is that?? I have the same bug in my basement and garage as well. They didn't appear until like two years ago. They freak me out so bad.