Bakemonogatari (and the other seasons)
Zero no Tsukaima (Guilty Pleasure)
Fullmetal Alchemist: Brotherhood
Welcome to the N.H.K
Darker Than Black
Code Geass
Initial D
Hajime no Ippo
Naruto
One Piece
Natsume Yuujinchou
Aria
Nodame Cantabile
Toriko
Gintama
Prince of Tennis
Eyeshield 21

And probably a couple of others. Hajime no Ippo, I've watched about 8 times, Initial D, Natsume Yuujinchou, and Gintama are probably around 6 times. While the rest are at least 3 or 4.
gakuen alice and hitman reborn kyou kara maou and one piece
<3
heyistneel
Soul eater, Full metal alchemist, Gurren Lagann and DragonBall, Code Geass and Fooly Cooly
Deividdo-Kun
Katekyo Hitman Reborn.

Watched the whole thing four times and in the process of a 5th run.
Mukurowl
Code Geass
Katekyo Hitman Reborn
Fairy Tail
Ouran High School Host Club, Natsume Yuujinchou, xxxHolic, Fruits Basket, Psycho Pass, Kimi to Boku, Chihayafuru, Hyouka, Usagi Drop, Tamako Market, and Hakkenden.
This is a bit of a long list but I am happy it is because there have been so many times where I would just have nothing to do and I would just pick up one my favorites that I would watch over and over again.
TheCline
Trigun
Clannad
Angel Beats
FMA Brotherhood
Eden of the East
I've watched ef - a tale of memories at least 10 times. I rewatched Myself; Yourself a decent amount as well as Kimi ga Nozomu Eien. The last one that isn't a romantic drama is .hack//sign. I love those shows so much and they are the only ones I really rewatch as much as I do.
One that I have been recently hooked on is silver spoon. I must have watched that last episode like 5 times now and it hasnt even been out for a week!
Orga777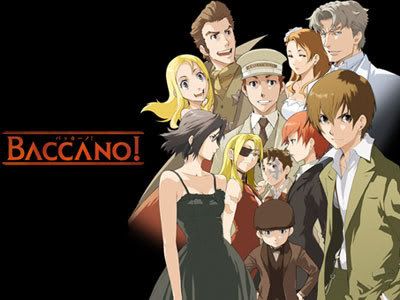 I can't even remember how many times I watched this. XD
beffah
Tegami Bachi
Cowboy Bebop