Yes, this thread sounds familiar to me too...



Let it be known that taller girls sometimes have a really hard time finding a guy who wants to hook up with them, because guys generally prefer a girl to be shorter than themselves. (I once knew a tall girl who had researched this thoroughly.)

Personally, I find guys taller than a bit intimidating. I prefer guys on the short end. The guy in the OP would still be too tall for me.
dontpanicjla
Almost all the girls I dated were taller than me cuz I'm so damn short (5 foot). My gf of 6 years now is 4'11 so all is good =P
The first girl who I believe took a liking to me was taller than me. I honestly wouldn't care so long as the two people like each other.
Its ok, nothing wrong with it.
Taller then me or shorter then me I honestly don't care. Height means next to nothing for what I want in a relationship.

I will admit that height might get me to look at you once or twice ( I prefer men who are nearish my height taller or shorter does not matter ) but it is when I start talking to you that the crush honestly develops.
Its an issue because my room is tiny.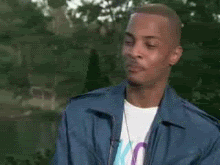 notme373
I'm 6ft and I think tall girls are gross. Sorry ladies, I got a thing for the short ones tho.
Dapperslendy
I know what you mean, I am a guy who is 5'6'' and I feel that a girl would not want to date me because I am shorter.
I am 6'6" myself, so finding a girl taller than me is just about outside the realm of possibity, but personally, if a shorter guy falls for a taller girl, ROCK ON!!! Love doesn't discriminate on the basis of height.
it don't bother me only time would if there more than like 7 inches shorter
viox
I agree with Bebophitchiker... I'm 6'2 and finding a girl that's even close to my height is rare, and above it? *Shrug* there are a few that might be taller, but I've never met one in person hahaha
I once dated a girl who was like, literally a foot and a half taller than me.
that's a silly thing to worry about, stop being silly.
Inklid
My friend's mum and dad are happily married with two kids, and her dad is at least a foot shorter than her mum