i am somewhat new to anime and manga, but my favorite romance manga has to be ao yori aiyoshi, aoi is just so damn cute and tina cracks me up.
The World God Only Knows
Nisekoi
Taiyou no Ie
Youko x Boku SS
Seiyuu Ka-!
Okujouhime
Tonari no Kaibutsu-kun

Crunchyroll Community Manager
SailorBee
Nana, Bokura ga Ita and Highschool Debut ~ <3

Also, most one-shots by yun kouga
Ao Haru Ride
Cat Street
Lovely Complex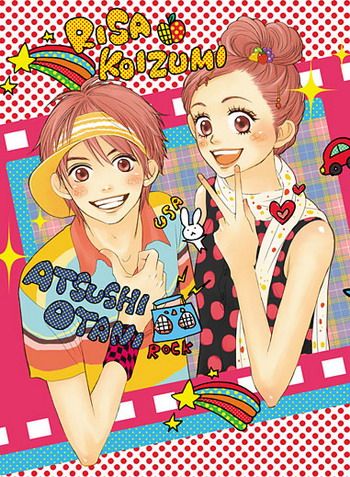 those 3 are the best romance manga I've ever read this far :3
i dont watch that many romance anime but i did enjoy blood+ if that counts
AAA - super cute and cool.. kyahh





FUSHIGI YUUGI: GENBU KAIDEN - super duper awesome.. love this so much..





CUTIE BOY - soo funny really..!! XD
banmariechan
Re-reading and in love with it all over again.
lilacartic
rockin heaven
stardust wink
boku wa hatsukoi kimi sasugu
kyou koi wo hajimemasu
sand chronicles
lovely complex
perfect girl evolution
seiyuu ka
say i love you
orange marmalade[manhwa]
girls of the wilds [manhwa]