I wish my like was like Rin's from Blue Exorcist, minus the whole being the son of Satan thing.
I'd glady be the main character's perverted friend from... lemme see... Maken-Ki. Because breasts.
And more breasts.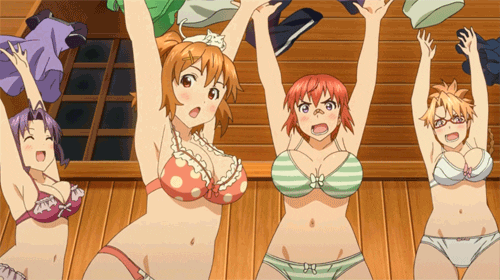 Plus I'd get the best lines.
I need to practice lucid dreaming.... like now...
darkfire9o9
Yeah. The Anime life seems so perfect.
Nah I'm good. I'd probably die.
mine would be naruto...i want to experience how it is to walk on water
My high school life had way to much excitement, I wasn't REALLY popular but I was involved with to many people. College life will always be a bore, party 1 day, study the next, rinse and repeat.
I wish my life was like any slice of life anime tbh... It would be perfect
Oh and DBZ
KAMEHAMEHA
#noeyebrownsnoproblem

Not really since we would all be side characters that never do anything, aka like your regular lives.
PaladinFury
I'd quite like mine to be like Kojou's from Strike The Blood, an immortal harem anyone?
Life would be easier. (depending on anime)