minatothegreatjiraiya
Machinery isn't a power, so...
Ledo from Gargantia-pilots a giant robot and is used to battle
Lelouch from Code Geass-brains and can pilot a giant robot
Simon from Gurren Lagann- can potentially pilot a giant robot that can throw galaxies around like it's nothing. Of course, we would use smaller measures
Rock Lee from Naruto-good at close melee with weapons and bare-handed. Plus, it's Rock Lee
Me-thanking the others as I walk into a field of completely mutilated zombies.

guts-berserk
miyamoto mushashi-vagabond/musashi
mikasa-shingeki no kyojin
raiden-metal gear saga
me- swordsman in training lol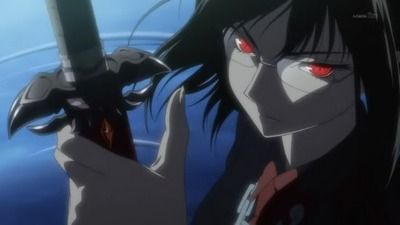 Don't need a team. I'd just bring her and that's it.


whos that in your speed fighter?
TheBoundWoman
Yoite from the anime Nabari no ou
Going with the original layout here. Sorry about the lack of pictures.

Team Leader: Minato Arisato from Persona 3. He's freaking omnipotent and has the omnipotent orb. Can Salvation (the spell) stop the zombie infection? Plus, ARMAGEDDON! He's OP!
Brawler: Son Goku from DbZ. Lots of people say him, but it's a pretty obvious choice.
Weapons Expert: Gilgamesh from Fate/Stay Night. Gate of Babylon? Ea? Come on folks!
Brains: I'm going to agree with MaRv3n054 and say Lelouch. He took over the gosh dang world.
Medic: Shenron from DbZ. Lol. Wish 'em back to life. Maybe we can wish away the infection?
Speed Fighter: Minato Namikaze. Hiraishin. EVERYWHERE!!!
Mascot: Reborn. That's right, the sun arcobaleno from Katekyo Hitman Reborn himself. Because he's a badass even as a baby.
Guy Who Dies First: Either Godou Kusanagi from Campione, or Servant Berserker (Heracles) from Fate/ Stay Night. Godou can resurrect with the Ram as many times as he wants, and Berserker has 12 lives and can't be killed by anything that already killed him. Lolz.

Going even further...

Old Sage Guy: Hagomoro (the Rikudou Sennin or the Six Path Sage) from Naruto. He's pretty OP. Made the moon. Ya' know. Still, compared to some of the others, meh.
Insane Guy: Sephiroth. Sephiroth. I'm not saying anything else.
Mad Scientist: Stein from Soul Eater or Verde from KHR.
Vehicle of Choice: Death Star. Can't save the planet, blow it up and keep the zombies there.
Mage: Gandalf. Gandalf. Just..... Gandalf.
Badass Swordsman: Kirito from Sword Art Online. Before they nerfed him. Either that or Zoro or Mihawk from One Piece.
Really Unlucky Guy: Touma from A Certain Magical Index. I agree with the reasons why stated above in a different reply.
Samurai: Rurouni Kenshin
Cook: Sanji from One PIece, or Shirou Emiya from Fate/Stay Night. Pick which path he's from.
Troll: Zelretch. I am not worthy.
Annoying Guy: Excalibur from Soul Eater.

Thanks! Give me replies!
Roronoa Zoro-One Piece
Makunouchi Ippo-Hajime no Ippo
Nara Shikimaru-Naruto
Black Leg Sanji-One Piece
ME
Guts from Berserk
Revy from Black Lagoon
Alucard from Hellsing
King Bradley from FMA
Vicious from Cowboy Bebop


I didnt really put much thought into it but I think they'd fare pretty well.

Someone is bumping threads today...


Hmm..this might be tricky. if 5 = 5 others besides me, I would say this...

Tenma from Monster. A doctor and a pretty good cop/badass. I would definitely trust him...might need some time to get to side with him

Shou from Akumetsu. He's just awesome in many ways. From his intellect and weird ways of thinking, plus his attitude is pretty funny and relaxing to be around. Would trust him with anything.

Squid Girl for comedic purposes.

Kazumi Asakura from Negima. Reconnaissance and scouting are nice to have, so I'd take her :>

Blanc from Hyperdimension Neptunia anime. I can't deny her in anime form. Plus that hammer.


If it was 5 including me, then i'll get rid of Squid Girl... sorry D:
Sogno-
everybody from Hunter x Hunter
and from Gintama
what, we gotta get our laughs amidst running away/slaughtering man eating monsters
Levi- Attack On Titan
Keima Katsuragi- World God Only Knows
Kenji Harima- School Rumble
Shinra Kishitani- Durarara


Layfon from Chrome Shelled Regios - OP keeper of a heaven blade

Ayaka Kagari from Witch Craft Works - OP girl with magic and combat skills

Inner moka from Rosiro + Vampire - OP girl who is a vampire.

Tokiko Tsumura from Buso Renkin.

This list is open to change if i think of better people in the future. But for now this is all i can think of
KnightmareFrame9
Reki (Aria the Scarlet Ammo) - Sniper, recon
Laura Bodewig (Infinite Stratos) - Combat specialist
Stein (Soul Eater) - Medic, cure research
Asuna Yuuki (SAO) - Cooking
Me - Equipment maintenance