Coyote Ragtime Show
Franca & Katana (like a brother and sister)

MAJOR
Goro, Butler, Sawamura, Roy, Watts & Kaoru

REBORN!
Tsuna, Ryohei, Kyoko, Haru & Yamamoto. I would've said Gokudera. But he's usually not on good terms with Ryohei or Yamamoto

Heroman
Joey, Psy, Lina, Denton & govt. worker; Axel Hughes




Mato

and

Yomi

from

Black Rock Shooter
k-on~~ Ritsu and mio
yui and ui ( i know they sibling but they so kawai..:D)
naruto & sasuke and the rest of the gang.

kimi ni todoke girls

super gals (ran kotubuki's gang)

lelouch & suzaku (code geass)
Gungrave.... Brandon and Harry
Naruto & Sasuke like others said

Ash & his pokemons like others said

Goku & Vegeta
I have a lot!
Naruto and Gaara
Nana and Hachi
Momiji and Tohru from Fruits Basket
The kids from Gakuen Alice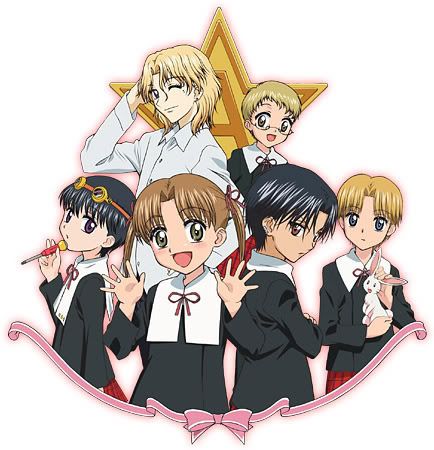 The girls from Kimi ni Todoke
Kagura, Gin, and Shinpachi from Gintama
Those three.
And the relationships in The girl who leaped through time... ... which i dont have a pic of.
The cast from Honey & Clover
yomi and kagura of ga rei zero
does it count as friendship?? its more like "siblings" lol,.