There was one that was weird at first and then the multiple flings afterwards just made it awkward:
This is me: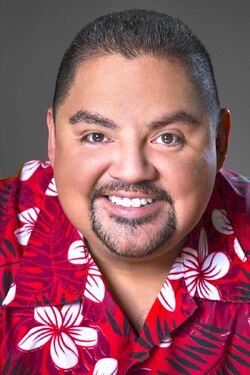 A little bit of an exaggeration but she literally compared me to being like him.
This is her....I mean not really but....you know what I mean:
I mean it was college so random people meeting each other happens. I'm Caribbean (Guyanese) and she is Korean. We're both more American than our respective nationalities though. I'm from NYC, she's from Washington D.C.
Biggest setbacks were that I was "too helpful" and she refused to be helped with anything. She was very self sufficient and I don't think I was anything more than a good time. Well, if you're looking at the pictures, you'll notice a clear size difference. She was a health nut. Would jog maybe 10 miles a day. I could've barely jogged 3 without getting bored. She hated eating comfort food (Burgers, fries, fried chicken, BBQ, steak, etc.), was very meticulous about her appearance, etc. She also loved to travel/move around A LOT but I'll get to that.
I think none of that would have mattered if her personality wasn't so dominating. Needing to be in control of everything.
Well, after that she occasionally dropped by NYC from time to time and we hooked up for the nights and that was that.
During those brief times I learned that she was practically obsessed with moving around. She couch crashed across the globe, shared experiences in hostels, was a beach bum multiple times in Hawaii, used her parents rewards for free flights to go where ever she wanted, so on and so forth. Some of the times she stopped by in NYC she was actually only there as an escort for some other guy.
I could never keep pace with her style of life. I had tried to but it gets a little ridiculous, you know?