I was sitting around and thinking about how much i hate gamestop and why there hasnt been a different game store that has come to dethrone them. I couldn't really come up with any ideas myself so I decided to post the thought on here and see what you guys could come up with
So, as the title says, just give me the details of how you would make a video game store.
Game store? Fuck that. I'd have my own video game.
Bavalt
To be honest, I'd do it more or less the way the major chains are run. Stock up on popular titles, and offer to order the more niche ones when they're not there when people want them. It's a pretty good business model that only really occasionally disappoints people like me who are mostly into 'cult' games.
Dragon Mod
MakotoKamui
Gamestop is popular because they run their business pretty well - they don't give you much for used titles, then turn around and make good money by selling them at higher (but not unreasonable to most people) prices. They offer preorders (and suggest you might not get the game day 1 unless you preorder), which also leads to other sales at the same time at least with some people.

A good way to make a lot of money, but not how I'd run my own personal store, I think.

Instead, I'd go after the used market. Try to stock up on older games and foreign titles, along with free or discounted console rentals when you purchase so you could play them immediately. It wouldn't be all that profitable, but I think it'd be fun. Try to host gaming tournaments once a week or so, and allow people to always try out games in stations along the walls where other customers could see it and get interested.

Given stuff like iOS where it's a fairly low barrier to entry, I'd also invite people to bring their own indie games in to show off. Setting up a station for that would be cheap, and they'd drive business into the store for me, along with making good ties with the developers for possible future interactions.
justanotherguy_2005
I would stock it with board games. Nothing but board games.
Sogno-
i'd just have a Legend of Zelda game store
jamesistewart
well for one i'd have video games........
but seriously I would have a stock of games old and new because I always have a moment where I remember a old game but can't find it anywhere.
Games for each console and PC.
I would get employees that know what they are talking about, because the Video game stores near where I live have no clue they just fan boy over the Xbox and think that means they know video games an example of these people, I walk into the store get a game I want go to the counter and they go "would you like to pre-order a Xbox One" and I say "No thank you I have pre-ordered a PS4" and they will then try to convince me to change my mind because they are fan boys not proper employees, thus why I would get people who are actually interested in gaming not just fans of one company.
I wouldn't bother with selling Blu-rays etc. I would be a Video games store not a DVD store.
I would have a Giant computerized chart showing all upcoming games with T.v's that show trailers of all the upcoming games.
Also I would try to get good deals with the companies producing the Games for exclusive content when bought at my store so that people are more likely to buy stuff from my store.
Finally I would have screens inside and outside during important Gaming events and stream them live for people to see.

I thought a lot further into this than I initially was going to but oh well.

I'll just open a store and half is a video game store and the other half is a video game cosplay cafe.
There would be JRPGs, JRPGs everywhere
Try sell the game "Hagane" you have chance that it will come back after a week cause it's really fun but you see game over alot more than you pass levels. Probably not going to make profit...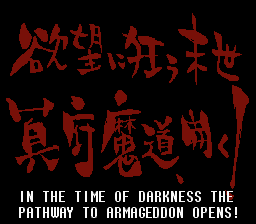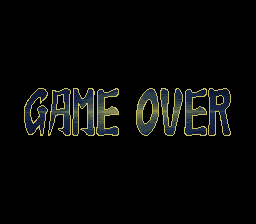 ( experienced )
Sailor Candy Moderator
alexwithcandy
Year-end cleaning. Removing threads that have been inactive since 2013.