Walkure Romanze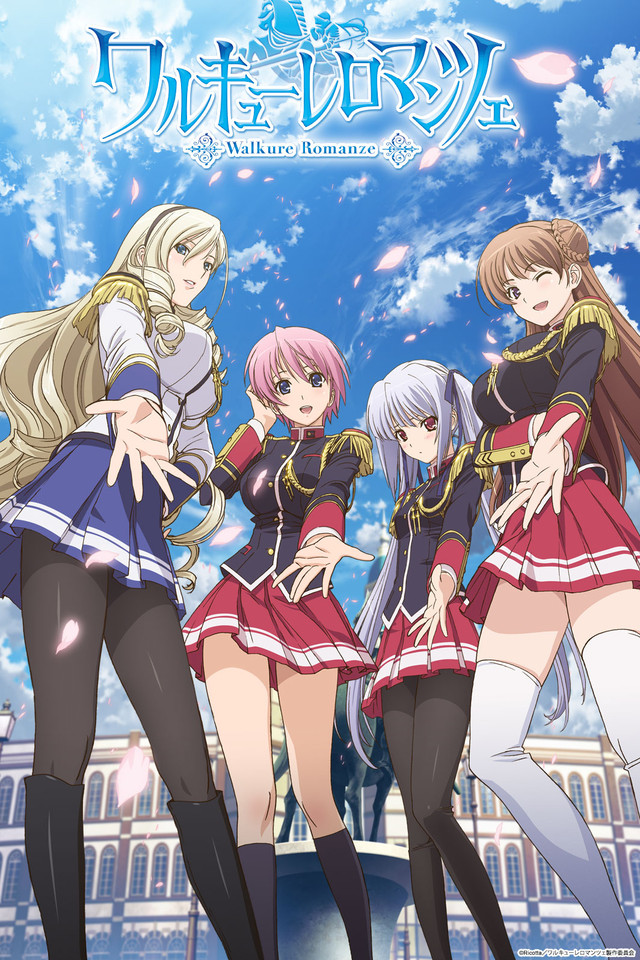 PV 1:
http://www.youtube.com/watch?v=YBgyMaXH2UM
PV 2:
http://www.crunchyroll.com/walkure-romanze/walkure-romanze-pv-645077?t=60
Spoiler Alert! Click to show or hide
Based on the adult game by Ricotta
Premiere: October 7, 2013
Number of Episodes: 12 (from ANN)
OP: "UN-DELAYED" by Mikyuki Hashimoto
ED: "MoonRise Romance" by Natsuko Aso
Network: AT-X, KBS Kyoto, Sun TV, Tokyo MX TV, TV Aichi
Studio: 8-Bit, Pony Canyon
I just watched the PV, and if you are expecting anything other than ecchi harem nonsense, you're going to be disappointed. The jousting animation did catch my eye, however, so I'll probably give it a few episodes based on that alone. Keeping my expectations low as far as plot quality goes.