UPDATE
Thanks for everyone's patience, but we now have the details of
JoJo's Bizarre Adventure
coming to Crunchyroll! Not only will be be
streaming the latest series
, JoJo's Bizarre Adventure: Stardust Crusaders, but we'll also have the first season up as well!
Both will be available starting on
Friday, April 4, at 9:30am Pacific Time
, 1 hour after Japanese broadcast, and will be available for Crunchyroll members
WORLDWIDE ex Japan
!
Let the rejoicing begin!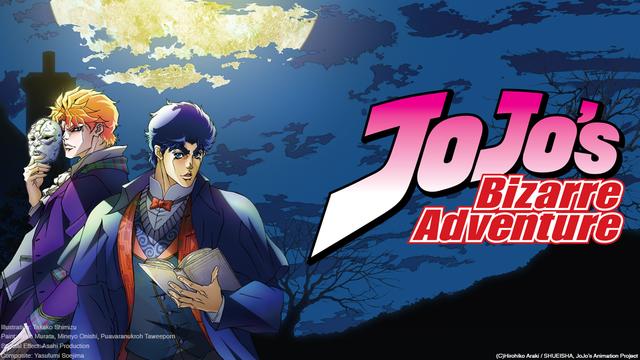 Also, to celebrate JoJo launching soon, we've added a TON of
official JoJo figurines to the store
! Go ahead and indulge in our collection!
Hey everyone!
We've got announcement number 2 coming your way today with
Majin Bone
, airing
TODAY at 5pm
Pacific Time! Regular simulcast episodes will start from episode 2 at
4am Pacific Time every Tuesday
.
Majin Bone
will be available to Crunchyroll members in the following territories: USA, Canada, South Africa, Australia, New Zealand, and Latin America (Central and South America including Mexico).
This story began before the Earth was born.
Now, in the modern age, the creator of the unvierse, Majin, has revived suddenly.
At the same time, visitors from the darkness have descended to Earth.
As danger nears the Earth, three men pursue a young boy.
"Is he a match? Could he really be humanity's last hope?"
Ryuujin Shougo is your average high school student, spending his days in peace and quiet.
But that peace and quiet is about to come to an end.
"Dark Bone" appears before him.
Dark Bone is merciless in his attempts to kill Shougo.
It takes all of Shougo's skill just to avoid his strikes, but the monster catches up to him.
The end seems near, when suddenly...
A card that appears from deep in the ground. Shougo touches it, and an incredible event occurs!
The card shines, and Shougo is wreathed in its light...
"He's a match!" cry the three youths pursuing Shougo.
From that light steps "Dragon Bone" – Shougo's transformed form.
Why did Shougo transform?
What is this "Card"?
Who are the three men?
Can Shougo beat "Dark Bone"?
And what is the creator of the universe, Majin?
A new legend is now beginning!
* * * * *
Hey guys,
We're blasting through our
Spring 2014
lineup with a HUGE announcement, one that many of you have been waiting for!
JoJo's Bizarre Adventure is coming to Crunchyroll!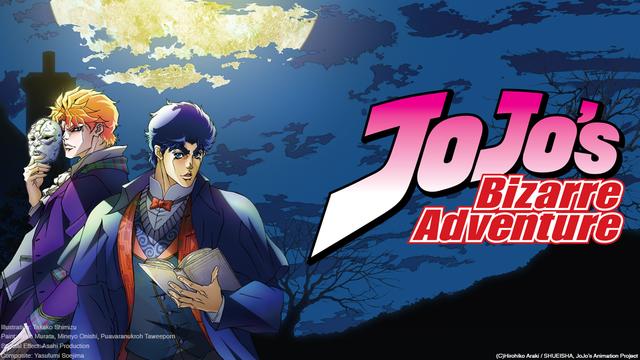 That's right! Shounen Jump's second longest manga and popular anime finally makes its way outside of Japan and to your shores! Details will be announced at a later date, but keep your eyes turned here back at Crunchyroll as we continue to announce more of our
Spring 2014 Lineup
!
3/24 -
GTO Taiwan
3/24 -
Champion Joe 2
3/31 -
Colormail Manga 2.5
3/31 -
Otogi-Soushi Manga 2.5
4/1 -
JoJo's Bizarre Adventure
4/1 -
Majin Bone
?? - ??
?? - ??