lilprince
wrote:
EH??? Hyde looks like a guy in that picture and I havent seen a pic with him in it that he doesnt his physical features are too manly to be mistaken for a chick...
and that guy looks like a dude too
It's obvious that hyde's a guy. But to me, that's the most feminine he's looked since this one picture of him I saw of him back in the early '90s.
It took me a while to realize that Mana was a man. And that tetsu was actually Tetsuko [I thought it was a sister of his].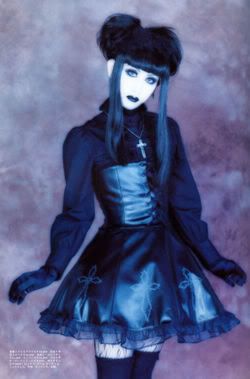 Mana
tetsu as Tetsuko from the Suite November booklet
Were these the kind of images you meant, LooksPainful?