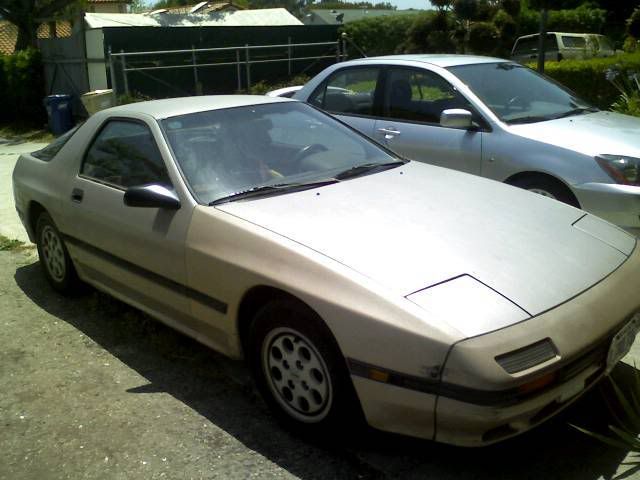 My two cars...My project car 86 RX-7...its just been sitting as i dont have a job atm...trying to graduate from college is hard work... haha. As you can see its a four lug... boooo but it was 500 buck and running. Had electrical problems that turned out to be a be connectors that were fried... replace some of the wiring and all the electrical works now...slightly..
and my Daily Driver in the background. 04 Lancer Ralliart(automatic)
This is the color im coloring it.
spray can too... its a technique my friend developed that makes it look not weird looking like a regular spray job. And it does last... my friend has had his on for 2yrs now.
PS. camera phone FTL.