Its gotta be Q-chan-san from kamichama karin! XDDD
I like Watari from Death Note!
He's an awesome butler! :D
I want him to be MY butler! x3
Mariel
and
Cynthia
from
hanaukyo
maid
the guy with the blue hair from Hayate no gotoku!!
so hard to choose, most maids/butlers in animes are awesome. If i really had to choose tho.......Walter from Hellsing, He can kick ass, keep my schedule, research, and make a really good tea:)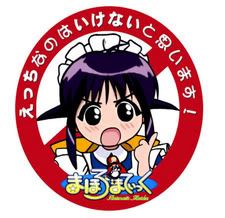 < "Ecchi is Bad!!"
Mahoro from Mahoromatic, redefining the term Hypocrite..
When a man chooses to pick a male Butler as his best choice.. We know this world is ever so changing..