LulZ how many people SERIOUSLY know what an exhaust system even does?
most stock are too restrictive to gain power and between 2 1/4-3" pipes provide optimal back pressure for gains.
note for one more important typical mod: http://www.team-integra.net/sections/articles/showArticle.asp?ArticleID=46 <- read there if you want to know about intakes, theres too much to talk about.
-aside from the above, intake filters from a reputable brand should last the lifetime of your car. Unlike the stock filters which would have to be swapped out every so often... you could just use a cleaner and wash your filter to prolong it's life and function. Should work as new after washing assuming you done it correctly.
bolt ons wont gain you much but it better to have them then not to.
go check out some japanese circuit honda races, would you call them rice? They spend a great deal of time testing to make sure the car performs at top potential. Go do some serious research. Honda have the top cars in the FF world.
Tuner (performance and parts that make a difference, looks good) this one in particular is a JDM DC2 otherwise known as Integra generation 3 to the people who don't know
Ricer (horrible) this one in particular would be a EG6... atleast thats what i think it is judging by the tail lights assuming those havn't been swapped out as well.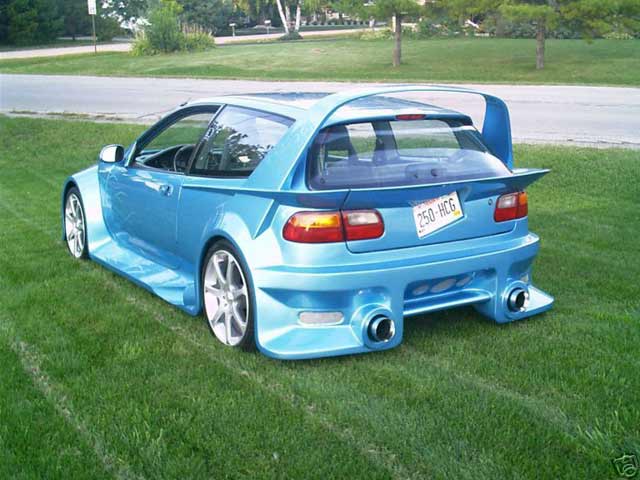 Know the difference or the human race shall fail.
proper education
Manual > Automatic
Enjoy my semi educational post, hope you learned something. ^_^
To those that didn't learn =(
edit: whaaah HAHAHA there was actually a full car forum here Oo... a lot changed in 2 years since my last login