haha, im no ricer, and i cant stand rice, if it doesn't help for performance, etc, its rice.
this is definitely rice, even though its probably photoshopped, it still funny.
totally gives me like 9999999hp (its sarcasm, for those who don't get its a joke)
transformers what?? haha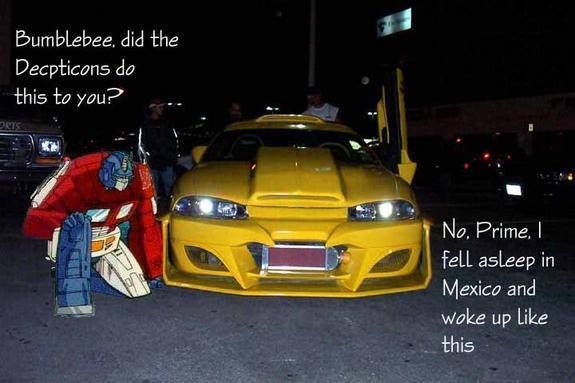 man that cardboard splitter will definitely give me like 5000lb more of down force
apparently, this chevy has awd w/ vtec, that comes with trd tuning, judging from the from bumper decalzzzz, omg i would sooo want that, NOT!! why people do this, who knows with the non-stop population of idiots. then again, i bet id probably do this if i had spare time to make fun of ricers hahah.
btw, you gotta love those cardboard foglights