If my internet died, I'd turn to Bioshock 2, my hobbies, ipod games, or reading books. The internet's presence isn't essential to my survival, to say the least.
i would read a book and eat tons of food
Being a "nerd" I'd probably go read a book or something... lol Video Games, too when my game (if ever) comes out (AC 3D I'm Watching You!
)
Mine went out last week and it was down for about 3 days and I was so bored! It goes down a lot because my provider sucks. While it was down I played a bit of xbox and read some manga but I'm so happy it's back up. I don't know how much longer I would have survived!
Find something else to do, during whilst my ISP fixes the issue... Well since they monitor the network 24-7/365 days a year, for any problems that pop up.
What i would feel like doing: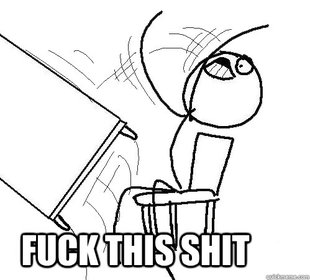 what actually happens: