This is our group emblem. If you want, you can post this on your profile to promote the group
Yu-Gi-Oh! Character(s) of the Week:
Kyosuke Kiryu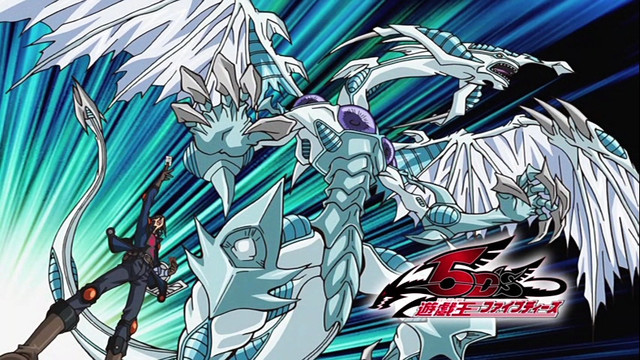 Current
Yu-Gi-Oh! 5D's
episode:
91
Tag Duel! Kiryu & Yusei Vs Lotton
With the sacrifice of Sergio, Kiryu, West, and Nico can escape for the pinch that they're in. Kiryu, trying to encourage from the death of their father, shakes of the chasers and joins Yusei. However, they were pushed and fell into a steep cliff. Then, Lotton traps his brother, Malcolm, and rules Crash Town with Barbara. Kiryu and Yusei reappear to stand against Lotton again. Kiryu declares that he'll show Lotton "[
The Way of the Grim Reaper
]". Thus, the tag duel of Yusei and Kiryu vs Lotton begins with the fate of the town at stake. Lotton's extreme attack towards Yusei and Kiryu is...
Part 1:
http://www.youtube.com/watch?v=5kZVqCzojis
Part 2:
http://www.youtube.com/watch?v=mLP7fO77oq8&feature=channel
Part 3: n/a
Next episode:
Yu-Gi-Oh! 5D's
92
(1/13/2010):
Satisfaction
Summary from
:
http://www.janime.info/5DS/anime2.html
BTW, here's where I usually go for the latest and perhaps newest OCG news:
http://manjyomethunder.twoday.net/
By victorlim93.
Ok so heres the rankings of the group:
Mods:
Chancellor(Senior Mod)Being a mod for 6-7 months and making a contribution to this club or staying active as a mod
Vice-Chancellor(Regular Mod)By being a mod for 3-5 months
Headmaster(Junior Mod)(A Obelisk Blue who has defeated 5 mods(not the same) and has won at least 2 tournaments
Normal members:
Obelisk Blue(Anyone who has defeated any Vice Chancellor 20 times all together)

Ra Yellow(Anyone who has defeated any duelist above his/her ranking 20 times)
Osiris Red(Anyone who has defeated any duelist 5 times or defeated a mod at least 1 time)
Regular Duelist(Won a Duel at least once or has posted his/her deck in the forum)
Inorder to proceed to being a Headmaster he/she must go through a duel exam(examination papers are ready)
By Mchong (Have fun lols)
Ok the Exams are up those who are in
Obelisk Blue
,
Ra Yellow
or in
Osiris Red
can go through an examination to move on to the next rank IF they have completed the requirements to move on they can just duel a chosen duelist and if he/she wins he/she will be promoted..........
For the
Osiris Red's
:
Spoiler Alert! Click to show or hide
For the
Ra Yellow's
:
Spoiler Alert! Click to show or hide
Lastly For the
Obelisk Blue
:
Spoiler Alert! Click to show or hide
If any Chancellors or Vice Chancellors think the examinations are either too easy or too hard please let me know and give your ideas so that i might consider changing the questions.........