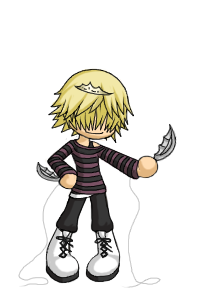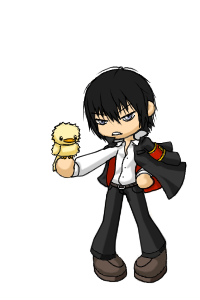 Those three are my latest now. I can't even upload them, though, because of the [Object object] thing, lol.
In order: Belphegor, Hibari(and Hibird), Aqua(Kingdom Hearts BBS)
Haha, I used three types of shading for their hairs.
Belphegor: My typical shading in hair.
Hibari: No shading in hair.
Aqua: Lucky Star -ish shading/highlights in hair.