haha.. i g0t junsu oppa!! lol, i took 10 different quizzes w/ the sme topic and all me resul was: JUNSU OPPA!! .. but it'll never happen haha..., cuz he's 12 years older than me...
Which TVXQ member will fall in love with you?
Xiah Junsu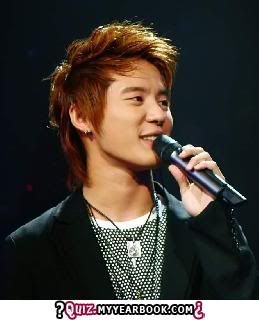 He's a cutie. You're so lucky he likes you. He's so funny, adorable, and kid-like. If you love to laugh, he'll make you laugh. You will absolutely love the feact that he likes you.