Hiroyuki Itoh announces that Anime Expo live show "may be the only Miku concert in America"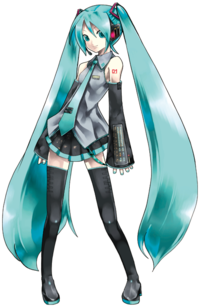 Hiroyuki Itoh is the President of Crypton Future Media and the co-creator of the Vocaloid software. Virtual idol Hatsune Miku is his baby, and the visibility of his creation is growing fast via a Toyota car commercial and a hotly anticipated Miku concert set for this summer's Anime Expo 2011 in July.
I met Itoh-san a few months ago back in San Francisco and we've since stayed in touch. With so much Miku-related activity on the horizon, I figured now would be a good time to try and get an exclusive comment from him about the plans for AX before his dance card was full.
So here is Hiroyuki Itoh's exclusive message to you, the readers of Crunchyroll News!
"The Hatsune Miku concert in July will be the first live show held outside of Japan. It will most likely be very sensational to most of you, because the audience in the U.S. has never seen a virtual singer's concert before. Understanding why Hatsune Miku is so popular among the youth all over the world will also give you understanding on the future of the entertainment business. Please join us for the very first and maybe the only concert in America." – Hiroyuki Itoh