Tanaka-senpai deserves your love!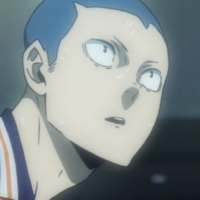 Karasuno: the good boys, the talented team of hard-working underdogs we all know and love. While Haikyu!! is known for having a large cast of likable characters (even the side characters) it's only natural that the main team gets the biggest spotlight and curries a lot of favor among fans. There's plucky up-and-comer Hinata, the genius Kageyama, rambunctious Suga, the stalwart Sawamura … but what about Tanaka? I wouldn't say Tanaka is unpopular, but he's not one of the most recognized members of the team — even though he has been a core member of the lineup since the very start of the series. Not unpopular but overlooked. His recent appreciation is definitely deserved.
Seeing that Tanaka trending on his big day pic.twitter.com/Tr0FUTA8RS

— Crunchyroll (@Crunchyroll) October 16, 2020
Tanaka is a common face among Karasuno; he is usually in the main lineup on the court, and he is even the one that initially gave Hinata and Kageyama the chance to prove themselves. However, he hasn't really had a big moment. So far, everyone else on the team has — Yamaguchi mastering the jump float serve, Ennoshita taking command once Sawamura is taken off the court, Asahi regaining his confidence and finding the strength to return to volleyball. These moments aren't just important for the team as a whole, they help the audience understand and sympathize with the character. Having a cool character design isn't enough, the story has to be there too! In a series whose strength lies in stories, Tanaka has been at a disadvantage … until now.
It's not an uncommon thing to discover as we age: the thing you were praised for as a child is actually something not entirely special as an adult. It is one of the realities of growing up, that sometimes you aren't as exceptional as you think you are. This isn't a comfortable thing to realize because it doesn't just change your perception of yourself, but also the perception of how other people see you. A lot of the struggles brought up in Haikyu!! are internal and harder to conquer than physical setbacks — injuries happen but rarely do they have a significant long-term impact. It's hard to get back motivation, to fight off bad thoughts, to start again once you've fallen.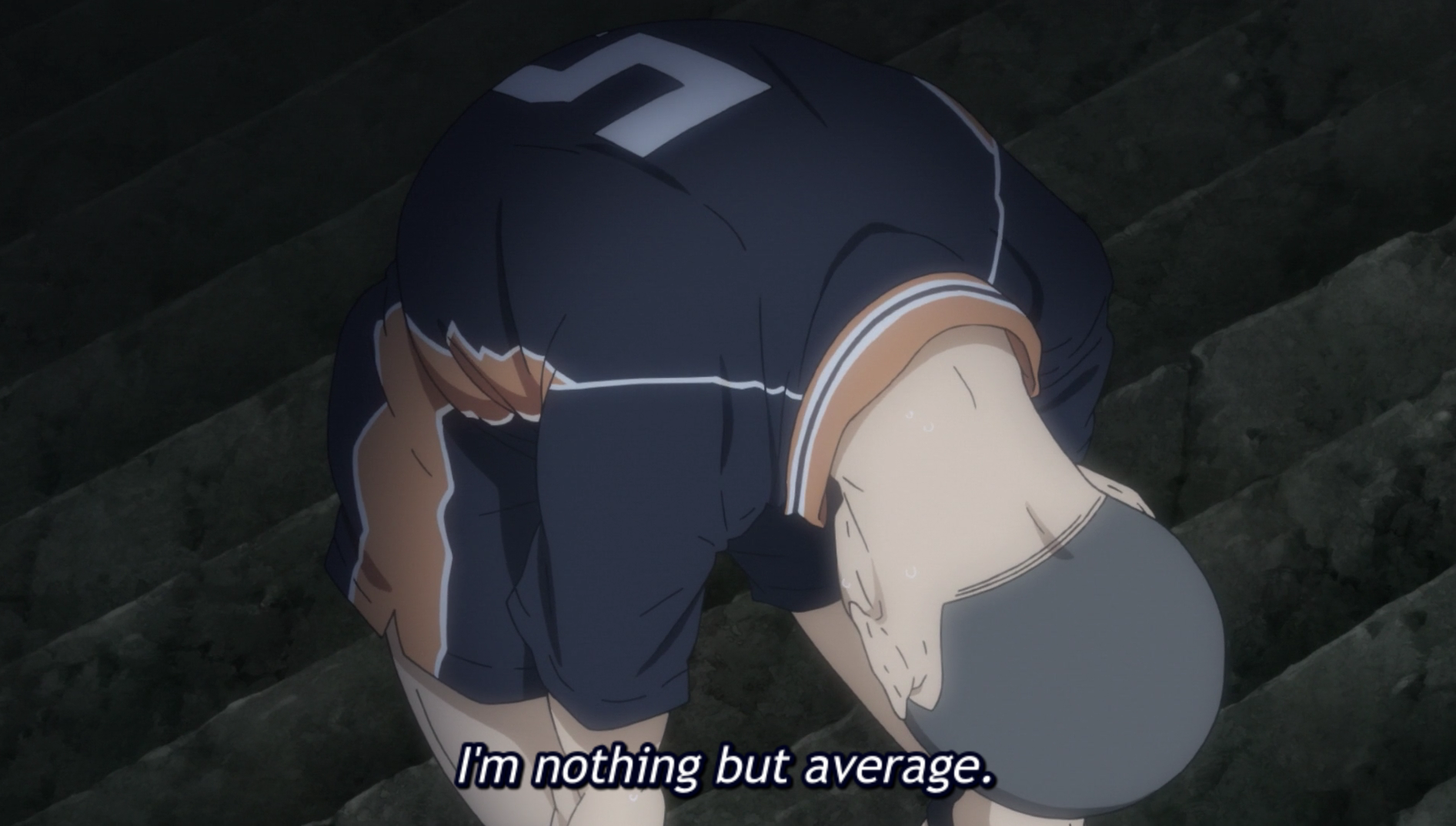 Tanaka is most known for his constantly upbeat and ready-to-go energy and for his devotion, both to the sport and to Kiyoko. Tanaka's energy hides the reality of a painful truth: he's just average. Compared to true geniuses like Kageyama, Tanaka is not bad by any means, but not entirely specialized either. Some of Karasuno's most memorable opponents have all honed themselves in a specific area and it's hard to compete with that. The realization that you're not that special is hard to deal with, and yet Tanaka takes a massive leap and accepts it. So what if he's average? He's still trying his hardest to play the best he can. There isn't any time for moping because moping won't help him or give him results. Truly, that's impressive, because while it may seem obvious, it's a hard thing to realize on your own terms. Takes a lot of guts!
That quality of his hasn't gone unnoticed either. A good example of someone like that is Tsukishima, whose joy of the game took a long time to recover after discovering the truth about Akiteru. Tsukishima spent years of his life being pessimistic about the game and only recently overcame it. His comments to Tanaka, while having the usual Tsukishima sharpness, show that he's aware that Tanaka can bounce back very easily. In that sense, Tanaka is extremely reliable, not just because he's always ready to go, but because he can be trusted to keep his chin up at all times.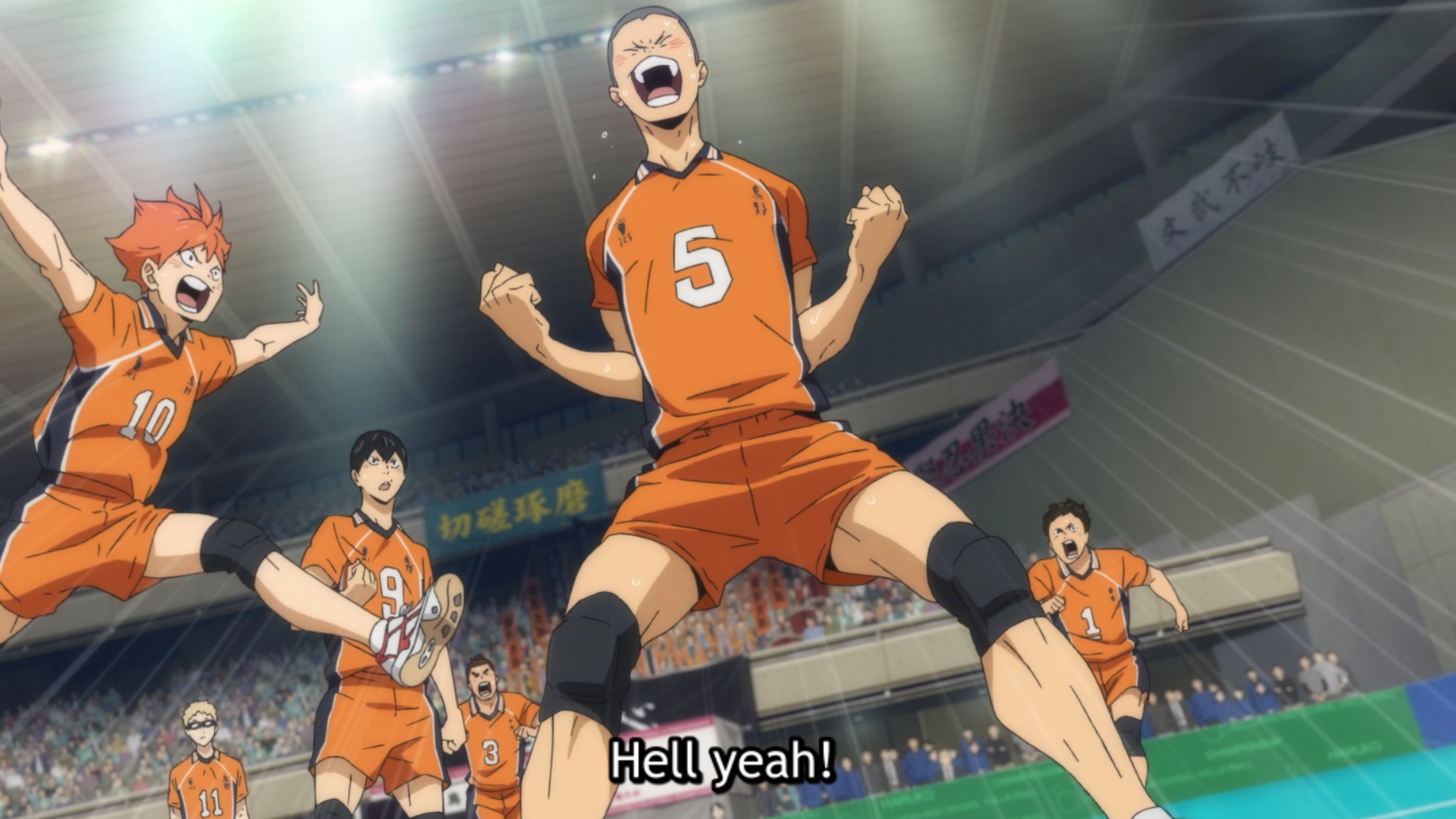 While the manga was being published, I remember people commenting on this scene, but not poring over it. With animation bringing the fluid panels to light, I'm glad people are seeing this mini-arc for what it is: a celebration of Tanaka. The ability to be positive in the face of hardship is a rare one. It's easy to say nice things, but it's much harder to believe them. It's even harder to push back the nagging doubts that can snag your step. Tanaka isn't just cheery, he's someone who believes in himself and uses that positivity to lift up the people he cares about. Honestly, that's pretty cool. Respect your senpai!

Does Tanaka inspire you, too? Let us know in the comments!
---
Noelle Ogawa is a contributor to Bubbleblabber and Cup of Moe. She can be found on Twitter @noelleogawa.
Do you love writing? Do you love anime? If you have an idea for a features story, pitch it to Crunchyroll Features!