Speakeasy S.W.A.T. Reviews the First Episodes of New Season Anime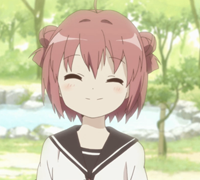 The Reverse Thieves introduce a brand new mini-podcast that reviews the first episodes from the new season of anime. In this episode of The Speakeasy S.W.A.T., Kate and Alain review episode one of YuruYuri.

SHOW INFORMATION
Title: Middle School Debut!
Time: 11:19
Publisher: tvtm
Animation Production: Dogakobo
Watch the first episode of YuruYuri

ABOUT THE PRODUCER
The Speakeasy is a podcast hosted by the Reverse Thieves where fans can pull up a stool and listen to an in-depth but casual conversation about the nuts and bolts of anime, manga, and fandom. The goal is not to review individual shows but the processes, themes, tropes, and concepts that go into making anime and manga what they are. A meta podcast if you like. Once a month the Speakeasy will try and solve another mystery while giving you a drink recipe to set the mood.

Anime 3000 is a media network that provides fans with resources ranging from original video and audio programming, hundreds of useful links, an interactive community as well as contests and giveaways. A3K's goal is to provide new and current anime fans with a hub of information that promotes the medium as a whole. This includes working with other bloggers and professionals to shine a spotlight on anime, manga and comics.