Including a video of Ikura and Kozue dancing in their hotel room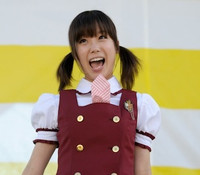 We reported earlier that Ikura and Kozue from the VOCALOID dance group, DANCEROID, were going to be performing at the J-Pop Summit Festival in San Francisco, and as of yesterday they have done just that! Photographer Adam Safran caught all the action:
And now, check this out! Apparently it is Ikura's birthday, so to commemorate both their trip and the day...a new video:
Ikura and Kozue return to the festival today to participate in the VOCALOID Music Conference and as judges for a dance competition. I'm kind of thinking after seeing this video that there should be a pillow fight competition as well.