Including an interview with VIZ Media's VP of Publishing!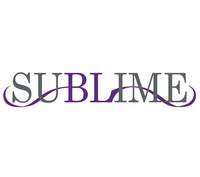 If you saw the tease from VIZ Media editor Jennifer LeBlanc the other day, you know what type of announcement they were planning for Yaoi-con—and even from just the venue, you knew it had to be about pretty boys going crazy for each other—now we have a pile of details!
SuBLime, a new line of yaoi manga—the fruit of a partnership between VIZ Media, LLC, and Animate, Ltd. and Libre Publishing Co., Ltd. in Japan—launches today. From the sound of things, as long as you speak English, you're in business: they'll be offering digital titles worldwide on their website, SuBLimeManga.com, with some available on a download-to-own basis. Select titles will even make it to worldwide English-language print editions. Here's the release schedule as far out as it has been announced:
Digital
December
LOVE PISTOLS Vol. 1 - Tarako Kotobuki
DANNASAMA TO MITSUGETSUCHU Vol. 1 - Haruka Minami
January
OUSAMA NO BED - Sakae Kusama
February
SWEET POOL Vol. 1 Nitro+CHiRAL
Other 2012 Titles
SHIZUKU HANABIRA RINGO NO KAORI Vol. 1-2 - Toko Kawai
DEVIL'S HONEY - Isaku Natsume
KEKKON ZENYA - Kou Fujisaki
ADULT TEACHER WA OSUKI? - Kiu Aion
YOKUBOU NO SHIZUKU - You Higashino
Print
Spring 2012
THREE WOLVES MOUNTAIN - Naono Bohra
HACHIMITSU DARLING - Norikazu Akira
Summer 2012
PUNCH UP Vol. 1 - Shiuko Kano
AITSU NO DAIHONMEI Vol. 1 - Suzuki Tanaka
We got a chance to pop some questions to VIZ's Vice President of Publishing, Leyla Aker, about how this new opportunity came about and what we can expect up ahead.
CRN: How did VIZ Media decide it was time to enter yaoi publishing in such a big way?
Leyla Aker: It was a prospect that we'd been looking at, but until recently it didn't make sense for us to try and get into the genre since it was already so well served by other publishers and imprints. And then two things happened around the same time. The first was that, sadly, a number of those publishers and imprints ceased operations. The second was that a chance arose for VIZ Media to work with Animate in exploring new publishing opportunities, and since Animate is the parent company of Libre—the world's number-one publisher of yaoi content—the idea quickly developed from there.
Why a separate website from VIZManga.com and not just an age gate?
SuBLime
is not an imprint of VIZ Media; it's an entirely new partnership between VIZ Media and Animate.
Which other English-speaking territories are on the table?
One of the exciting things about
SuBLime
is that it presents a couple of opportunities to get us closer to a truly global publishing model. One of those opportunities is that we have rights to distribute this material worldwide in both digital and print formats. Just to be clear, though, these are the English-language editions only.
What criteria are you using to choose print vs. digital only? (Are all print titles automatically digital as well?)
All print titles will be automatically digital as well. Actually, it would be more accurate to say that almost all
SuBLime
titles will be digital, and those series that are in the most demand by the fans will go into print as well.
Until recently, Jennifer LeBlanc was running the yaoi news/reviews site

The Yaoi Review. How has it been so far having her onboard at VIZ Media? Seems like a natural fit.
It's been absolutely fantastic. Jenny is passionate and knowledgeable about the genre in a way that only a true fan can be, and
SuBLime
is lucky to have her.
'Zoomans,' construction workers, doctors, businessmen, students—is it hard to decide what will fly with American yaoi niche? Are there any trends you see specific to American yaoi fandom separate from what is popular in Japan?
It's not that hard to figure out what American yaoi fans like—because they'll tell you! We're talking about a very active and engaged readership here. There are of course differences in what appeals to Western manga readers versus Japanese manga readers, but I'd hesitate to draw any hard generalizations about it. On the flip side, books with an appealing art style, sympathetic characters, and strong storylines will do well no matter where they're published.
Are you eying any other publishers in Japan for further expansion?
We would very much like to work with other Japanese publishers on
SuBLime
. Stay tuned!