Creativeness for anime is unlimited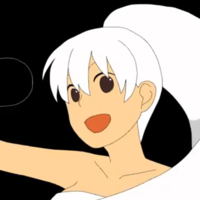 Following the popularity of the part 1 in October, now we present you the second collection of Japanese Independent Anime Shorts. Thanks to the video-sharing websites like YouTube, now visual creators are able to show their works to the huge amount of people in the world technically. So please let them know what you think. Your voices can motivate them more than anything.
These are the five anime shorts (1~5 minutes) we have found and thought interesting recently. Which one is your most favorite?
"Nishikie Ikkei"
animation: Toko Yatabe
music: Hechima-can
"Chiisana Akari" trailer
animation: Yousuke Oomomo
music: Yuri Habuka
sound design: Shiori Miyazawa
"Jyanken Daisensou"
Musashino Art University, Department of Imaging Arts and Sciences 3rd Grade
"Numa no Shizuku"
Vanatn Game Academy graduation work of 2010
"PianoCamera"
     animation: Kuno Torase
music/sound: wata
Related: FEATURE: Newest Japanese Independent Anime Shorts: Part 1